This article takes a look at 5 common misunderstandings on why people hate Bitcoin & cryptocurrencies and tries to clear up these misconceptions.
The rapid growth of the cryptocurrency industry has led to an increased scrutiny from the general public about the technology. Many are convinced that cryptocurrencies and blockchain is the technology of the future and will disrupt many industries and systems. There are also those that oppose the legitimacy of cryptocurrencies and questions the effectiveness of blockchain's technology.
Of course, there will always be those that have a different perspective on things, and cryptocurrencies aren't any different. However, it is important to look at the different perspectives on the opposite end to evaluate whether it has any merits and are just plain 'noise'. This article will be dedicated toward understanding and addressing the opposing viewpoints of those against cryptocurrencies and blockchain technology. We have compiled 5 main misconceptions that the public has toward Bitcoin and cryptocurrencies.
(See also: Will A Crash in Bitcoin's Price Lead to Its Demise?)
5 Common Misunderstandings
No one knows who the creator of Bitcoin – Satoshi Nakamoto – is. The anonymity of Bitcoin's creator has often been a point for many to discard any of Bitcoin's merits. However, the anonymity of Bitcoin is perhaps the main reason why it is so revolutionary and successfully functional. You see, Bitcoin is a trustless system where you do not have to trust anyone in the network to ensure that our payment will be facilitated and secured. There are mechanisms in place (consensus mechanisms) that ensure the alignment of interest of every participant, therefore enabling the self-operating and self-executing to function securely.
In short, the technology speaks for itself. The identity of the creator has no relevance towards the quality and credence of the technology itself. Why? Because Bitcoin's underlying source code (the lines of computing codes that make Bitcoin work) is open source, meaning the codes are publicly viewable and freely available. Anyone can inspect and download Bitcoin's software for free! This open-source nature allows anyone to uncover the underlying mechanics of Bitcoin and its potential limitations. The identity of Satoshi is then irrelevant since the technology itself is open to the world, allowing the public to dissect Bitcoin down to every single detail. This transparency has allowed Bitcoin to stand on its own feet, separate from the identity of its creator. After almost a decade of existence, it is clear that Bitcoin is a disruptive technology with little fundamental issues.
(Read more: Understanding Cryptocurrencies: Game of Thrones Edition)
Value is a subjective thing and is ultimately determined by people; if many people deem it valuable then there will be greater demand for it. Perhaps the best way to illustrate the notion of intrinsic value is through gold. Any debate about intrinsic value will be incomplete without mentioning gold. Ironically, if we take a look at gold, only 10% of the total gold supply is used for actual industrial and electronic purposes, while the majority is used for making jewelleries. In short, the 'intrinsic value' that many have associated gold with is rooted more on ostentation and the 'perception' that gold is valuable rather than being backed by actual use cases. The notion that 'intrinsic value' can only be attributed to something physical is irrelevant and should be discarded.
Bitcoin – although intangible – has actual uses cases. Using Bitcoin, users can circumvent the traditional banking system full of expensive intermediaries and long waiting times. Value can be sent globally in a significantly lower cost and shorter time frame through a secure distributed network. Records are immutably stored in a public ledger, where transactions and ownership statuses can be verified by anyone. The value of Bitcoin lies in its utility, network, and adoption. With a fixed supply of only 21 million, it is also inflation-protected.
(Source: The Bernie Group)
(See more: Bitcoin vs Alt Coins Returns: Comparison of Gains Between Bitcoin & Altcoins Investing)
Let's break down the above statement into 2 apparent assumptions, where we will address each one:
Assumption 1: Bitcoin is Cryptocurrency and Cryptocurrency is Bitcoin
Yes, Bitcoin is a cryptocurrency but cryptocurrency isn't just Bitcoin. Bitcoin is the first decentralized cryptocurrency and it is by far the largest and most prominent cryptocurrency. In fact, Bitcoin is considered the 'founding father' or cryptocurrencies. However, there are thousands of cryptocurrencies and tokens after Bitcoin. The beauty of the cryptocurrency market is that each of these coins focuses on specific applications and use cases. Some of them are created with the aim of disrupting traditional industries (such as Bitcoin's disruption of the current financial system), while some are creating new industries (such as the creation of blockchain-business solutions). Also, there are fundamental differences between coins and tokens, which are explained here.
Assumption 2: Bitcoin is Only Used by Bad People Engaging in Illegal Activities
This assumption is perhaps one of the most prevalent but destructive views that prevents many people from exploring Bitcoin and cryptocurrencies further. The usage of an item by a person – no matter how good or bad they are – shouldn't be a yardstick used to evaluate the item itself. An analogy is when someone uses a knife with a bad intent, does the fault lies with the knife or the person? Obviously, the knife is an integral part of our households, but it can also be a weapon of destruction. Similarly, the revolutionary features of Bitcoin and cryptocurrencies shouldn't be overlooked just because some bad people are using it.
There is often a misconception that the extreme volatility of cryptocurrencies equates to the entire industry being labeled as a 'scam'.
Volatility refers to the sharp and sudden changes in prices of an asset. The higher the volatility of an asset is, the riskier it is to invest in.
It's true that cryptocurrencies are the most volatile investment that you can find. In 2017, the entire cryptocurrency market (indicated by market capitalization) grew by over 4,000% in a span of just a year and thereafter crashed by more than 75% eight months later!
However, it is inaccurate to correlate the volatility of any asset or investment to its credibility. The price volatility of an asset doesn't have anything to do with the merits of the technology, especially when the asset is backed by an infant tech like cryptocurrencies. The cryptocurrency market is somewhat similar to the dot-com boom back in the 1990s, where the prices of internet stocks grew like crazy. The periods of exponential boom and bust was attributed to the infant technology of the internet; new technologies will always be volatile and high-risk at the start. it is clear that the internet is a revolutionary technology that is omnipresent in our daily lives now. What we're seeing in the cryptocurrency market is similar to the dot-com period back then.
Any assets traded on a public market is prone to market dynamics of participants (buyers and sellers), and cryptocurrencies are no different. Many have made millions many have lost millions; the market is a zero-sum game.
(See more: ICO Investing Strategy: Making Money off ICOs)
For all of its revolutionary features, this is perhaps a legitimate concern for Bitcoin, as with other cryptocurrencies. Currently, blockchain technology is really slow relative to their centralized competitors. A key metric to evaluate speed is to look at Transactions Per Second (TPS):
As can be seen, Bitcoin is capable of processing only 7 TPS, whereas VISA is able to handle tens of thousands of transactions per second. Therefore, Bitcoin isn't a viable alternative to current payment processors.
However, there are numerous innovative solutions that try to significantly enhance the scalability of blockchains. These solutions are currently in the works right now to expand the capabilities of blockchain technology.
(Read also: Bitcoin Vs Bitcoin Cash Scaling: Why Lightning Network is More Expensive than Bitcoin Cash)
All in All
The path to mainstream adoption is an arduous and long journey ahead for cryptocurrencies. With all the merits that blockchain entails, negative perceptions on the technology will always remain from those unaware of the potential that cryptocurrencies have in disrupting our globalized world. The responsibility therefore falls unto the cryptocurrency community to constantly clarify any negative perceptions that the general public has towards cryptocurrencies, in order to advance awareness and understanding o this nascent technology.
(You might also be interested in Bitcoin Scams guide and Will A Crash in Bitcoin's Price Lead to Its Demise?)
Beneficial Resources To Get You Started
If you're starting your journey into the complex world of cryptocurrencies, here's a list of useful resources and guides that will get you on your way:
Trading & Exchange
Wallets
Read also: Crypto Trading Guide: 4 Common Pitfalls Every Crypto Trader Will Experience and Guide To Cryptocurrency Trading Basics: Introduction to Crypto Technical Analysis.
---
Enroll in our Free Cryptocurrency Webinar now to learn everything you need to know about crypto investing.
Get our exclusive e-book which will guide you on the step-by-step process to get started with making money via Cryptocurrency investments!
You can also join our Facebook group at Master The Crypto: Advanced Cryptocurrency Knowledge to ask any questions regarding cryptos!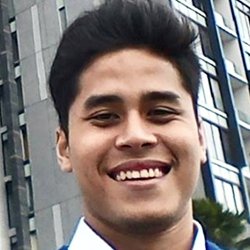 I'm Aziz, a seasoned cryptocurrency trader who's really passionate about 2 things; #1) the awesome-revolutionary blockchain technology underlying crypto and #2) helping make bitcoin great 'again'!