Some of the links in this post are from our sponsors. We provide you with accurate, reliable information. Read our Advertising Disclosure.
Article Overview: This article explores the real dangers in cryptocurrency investing, and how you can avoid these risks.
"Should I invest in cryptocurrencies using my life savings? Or take out a loan? Since the returns are so great!"
First off, that's an extremely horrid idea. The volatility of cryptocurrencies can slaughter you and exponentially reduce your investments.
You can basically lose all your money if you don't know what you're doing. Please don't fall into the trap thinking this is a "get rich quick scheme".
It took years for early investors in Bitcoin to gain huge rewards, increasing from a few pennies to where it is now.
(Read also: 4 Reasons Why Now is the Best Time for You to Invest in Cryptocurrencies)
Learn How to Make Over 100% Returns Investing in Crypto
Hype and Noise
"Don't fall prey to irrational exuberance; you can get burnt very easily if you do not know what you're doing"
There are plenty of opportunities to make lots of money in the cryptocurrency market, and you should be patient and wise to acquire the right knowledge before investing.
Don't be the person that invests based on the current hype. Do your research first. If it's too complex, look for answers.
The cryptocurrency community is filled with awesome individuals that can simplify things and help you along the way. If you need someone to invest for you, make sure you ask questions to verify their credibility.
There's no such thing as earning fixed returns when investing in cryptocurrencies. Don't fall for the various scams or Ponzi schemes which are of late, becoming more prevalent in the market.
(See more: Guide on Identifying Scam Coins)
Importance of Due Diligence
One of the most fundamental skills that you absolutely must possess is the ability to identify cryptocurrencies that are backed by solid fundamentals.
There are hundreds of coins available, and there is a tendency for most to overlook the fundamentals of the coin and make investment decisions based on hype.
This is especially common since many don't understand the mechanics of the coins they invest in. They tend to just follow the hyped crowd.
(See more: A Guide To Fundamental Analysis In The World Of Cryptocurrencies)
Request your FREE Crypto IRA Guide and receive a FREE DVD "The Rise of Bitcoin"
True, you can make loads of money buying coins based on hype, but there's a real chance that it could backfire and you could get burned.
There are and will be numerous opportunities to make money with cryptocurrencies, and you have to be patient. It's easy to fall into the hype of something we don't fully understand. (Read also: Guide to Common Crypto Terms)
The best way to protect yourself is to arm oneself with the necessary skills and knowledge to make an informed investment decision.
Investing in fundamentals sets you up for the long term, and most importantly it gives you ease of mind since you've made your decision based on your own analysis and stand.
Ask as many questions as possible and seek to find the answers before you invest. Such questions can include:
What issue does the coin solve?
Is there any utility to the coin?
What are the credentials of the team of developers?
Do they have competitors within the space? And if so, compare their valuations
Also, it's a great idea to look for reasons you shouldn't invest. There might be several red flags associated with that particular coin. Keep asking and finding answers through various sources.
Reddit is a good source of information. Once you've done your due diligence, you'd have a peace of mind knowing whether it's worth your money.
Be safe, guard yourself with the right knowledge. Master The Crypto is a great place for you to start.
Additionally, you can have a look at our various comprehensive resources that will help you understand the complexities of cryptocurrencies and start investing.
Here are some resources that can get you started:
Venturing into a new and revolutionary technology can be daunting but exciting at the same time.
We hope that you make lots of money investing in cryptocurrencies, whilst being aware of the real risks and dangers.
We will continually create more content and resources to help you in your journey. Have fun and stay safe!
(You might also be interested in Will A Crash in Bitcoin's Price Lead to Its Demise?)
How to Invest in Crypto for HUGE PROFITS
Sign up below to get access to our FREE eBook "Complete Guide to Crypto Analysis"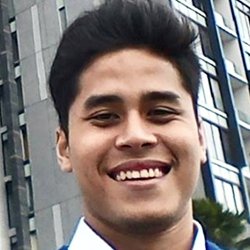 I'm Aziz, a seasoned cryptocurrency trader who's really passionate about 2 things; #1) the awesome-revolutionary blockchain technology underlying crypto and #2) helping make bitcoin great 'again'!