Pryze Review: A comprehensive review and analysis on Pryze, which is set to disrupt the sweepstakes industry.
This represents the writer's personal opinions and does not – in any way- constitute a recommendation of an investment or financial advice. Please assume caution when investing in cryptocurrencies and do so at your own risk, as it is extremely volatile and you can lose your money.
Overview
Pryze is the world's first automated sweepstakes protocol built on the Ethereum blockchain that solves the issues of administration, escrow intermediaries, trust and legal compliance by conferring sweepstakes and competitions onto the blockchain. With Pryze, the sweepstakes creation and management process are simplified and the process of selecting winners randomly would be automated, thereby reducing costs and complexity.
A sweepstake is a contest where participants enter a raffle and winners are randomly chosen.
Issues Solved by Pryze
Digital sweepstake contests are becoming a popular form of marketing strategy employed by businesses due to its effectiveness in increasing brand awareness and conversion rates of any business. However, there are several inefficiencies in the process which includes:
Reliance on Third Parties:

 Businesses must engage several agencies, platforms and services – such as escrow intermediaries and administrative duties – to create their intended sweepstakes, which increases costs, complexities and inefficiencies

Obscurity in Trust:

 Sweepstakes creator must fully trust contest runners to fairly choose winners in a random manner and manage the prized funds justly. There have been many cases where the contest runners engage in fraudulent activities that undermine the sweepstakes procedures.
Inconvenient Legal Compliance: Areas such as taxes on winnings, public announcement of winners and escrow details entails acquiring and managing the information to ensure legal compliance, which is a huge hassle for stakeholders.
(See also: Analyzing Cryptocurrency Risk: Existing Coins vs ICO)
Applications
There are two types of applications that Pryze aims to provide through its platform:
Automated Sweepstakes
Pryze objective is to simplify and automate digital sweepstakes solutions, created and operated using a decentralized, open-source, and transparent system. Pryze will automate the sweepstakes creation and execution process by securely storing critical data and processes transparently and securely on the Ethereum public chain. Here are the following features of Pryze's solutions:
Escrow Services: Smart contracts will be utilized to hold and safeguard the funds 'in deposit' until a winner is randomly selected.
Automated Entries & Announcements: Sweepstakes with common requirements can be automated using standard fields (e.g. personal data such as name, email and citizenship) to reduce the barriers to joining other sweepstakes. Additionally, winners of each competition can be publicly announced through the Ethereum blockchain, thereby addressing transparency regulations governing sweepstakes

User Database:

The database of participants will be collated through the opt-in and stored on a sidechain, mobile applications and partner database and will be used to send out alerts when new sweepstakes opportunities arise. This enables the reduction of user acquisition costs.
Winner Selection Algorithm: In ensuring the fairness of its sweepstakes, Pryze will utilize various solutions of randomness such as the block hash, Multi-source Trusted Random Selection (MSTRS), external hardware devices and Pryze selection.
(Read also: Bitcoin vs Alt Coins Returns: Comparison of Gains Between Bitcoin & Altcoins Investing)tax
Here's the user flow of Pryze's sweepstakes:
Xprize Competition
Similar to Google's Lunar Xprize, this is a competition to enhance our world through solving social problems that were previously thought to be unsolvable. The goal is to democratize access to large prizes with a social cause, enabling society to build and promote these competitions at a lower cost. Xprize-style competitions would attract the following donors:
Corporations

looking to deploy their Corporate Social Responsibility (CSR) funds
Funds looking to invest in social enterprises and projects
Foundations that often provides grants for projects that try to better humanity (e.g. Bill & Malinda Gates Foundation)

High-net worth individuals

 seeking to provide grants or investments towards projects with a social cause
The competitions would be judged by a panel decided by the respective donors. The main difference between Sweepstakes and Xprize competitions is that the winners are picked through a judge voting system while for the former, winners will be picked randomly.
(See more: 4 Reasons Why Now is the Best Time for You to Invest in Cryptocurrencies)
Unique Differentiator
Natural Blockchain Use Case: The use of blockchain in sweepstakes can be created and managed in a transparent, secure and efficient manner which would otherwise be hard to achieve in the current centralized sweepstakes industry. Additionally, the use of smart contracts to automate the entire process, thereby removing significant administrative and operational costs which would enhance value to all stakeholders.

Absence of Competitors:

At this moment, there are no competitors in the space. Pryze is well-positioned to dominate the automated sweepstakes niche at the moment, and they are in full control over the direction of this niche.
(Read more: Crypto Beginners Guide: 5 Things Crypto Newbies Should Know)
Token Utility
Pryze has a dual-token structure that consists of two tokens:
PRYZ Tokens: The native tokens of Pryze built on the Ethereum blockchain (ERC20) that is sold at the token sale. PRYZ is the main currency used in the platform; sweepstakes and Xprize competitions can only be created by staking PRYZ into the smart contract
Silver Tokens: Platform-specific tokens used by entrants to participate in the sweepstakes. When participating in any sweepstakes, users must possess silver tokens that are issued by the sweepstakes creator. They have no monetary value and are non-transferrable, but merely serve the same purpose of entry forms in a traditional sweepstake.
(See more: Coins, Tokens & Altcoins: What's the Difference?)
Team
Pryze has a strong team filled with experienced individuals with a heavy inclination towards software engineering expertise. Peter Franklin (CEO & Founder) was a lead engineer in Microsoft and Azure, and he founded 3 highly successful computer software companies.  Pryze's CTO, Jason Mcquirk, was also a former top-level software engineer at Zynga.
Also, Gil Penchina is one of the Co-Founders and is a serial entrepreneur and renowned angel investor that has backed over a hundred companies over the last 18 years, including PayPal, Brave, Ripple, Filecoin, LinkedIn, Indiegogo and AngelList.
(See also: A Guide To Fundamental Analysis For Cryptocurrencies)
Traction
Collaborations & Partnerships
Pryze is backed by ConsenSys Ventures, a blockchain-dedicated fund under the purview of the behemoth ConsenSys. Founded by the co-founder of Ethereum Joseph Lubin, ConsenSys is a prominent blockchain-technology company for the Ethereum ecosystem.
Pryze has officially partnered with Pantera Capital (Blockchain Investment Fund), Civic (KYC and Verification Partner) and Palo Alto Longevity Prize (A scientific competition aimed towards ending ageing). Pryze has also hosted major sweepstakes for projects that include Bluzelle, MintHealth, Realcoin, Crowdstart, Appacademy, Bloomjoy, Virtual universe and GameFlip.
Pryze App
Pryze has released the beta app in both the Android and IOS app store.  Here's a look at the app layout:
The Pryze app launched in November 2017. The simplicity of the app makes the user interface extremely friendly to users. The app is already live, meaning anyone can participate in the sweepstakes listed on the app and start to earn prizes.
There have been 8 app updates based on its app version history, with the latest update at version 1.6. Overall, it is a positive sign of active development and enhancing their app further.
Reviews
Based on the Android market, Pryze's app has acquired a positive rating of its app. This is a good indication of its satisfying User Interface (UI) and User Experience (UX) from those who have downloaded the app.
Here's  what Nick Sullivan, the Founder/CEO at ChangeTip, had to say after testing out the app:
"I was floored by how simple the protocol was to navigate, and even more excited when I saw the results. Seeing so many qualified crypto registrations pouring in was unbelievable. The possible applications for the data collected through a Pryze Mobile sweepstakes are endless. There's real value here, and anyone in crypto can see it.
(Read also: Coins, Tokens & Altcoins: What's the Difference?)
Strengths
Natural Use Case: Leveraging on blockchain to provide an equitable and transparent process means that there is a higher degree of trust amongst stakeholders, from sweepstakes creators to the end users. Not only that, the use of smart contracts is a perfect use case for sweepstakes, allowing for greater efficiency due to the automation process and reducing the administrative and operational costs.

Simple App Interface:

 We cannot understate how important it is for projects or apps to have an intuitive and simple interface to attract the masses. Pryze is extremely easy to use and is an example of apps that will enhance adoption rates for cryptocurrencies as a whole.

Backed by ConsenSys:

  Pryze has partnered with ConsenSys, which is the largest blockchain venture studio in the industry. In fact, Pryze was one out of only four projects that received investment backing from ConsenSys, indicating great potential.
Cancellation of ICO: Pryze cancelled its public ICO due to strong interest and demand from the private sale stage. Although an airdrop was initiated to achieve broad distribution of its tokens, each person received 0.1 ETH worth of PRYZ. We foresee huge demand emanating from the retail market once it reaches an exchange.
Potential Weaknesses
Lacking Details on Silver Tokens: There is no detailed information regarding the mechanics of silver tokens to deduce if the dual system is necessary at all. It seems that the silver token's main purpose is a representation of an entry ticket, which can be easily achieved by using a user's personal Pryze account (or through the mobile app) rather than conceiving a dual token system.
Little Hype:

Pryze does not have a strong social media following, but does have strong partnerships with major companies
Summary
The use case of blockchain technology – via smart contracts – is a natural fit to the problems that Pryze is trying to solve in the sweepstakes industry. The element of transparency and efficiency that Pryze offers, coupled with the seal of approval by ConsenSys, makes Pryze a project worth looking out for.
Verdict: Good Project
You might also be interested in:   ICO Investing Strategy: Making Money off ICOs)
Beneficial Resources To Get You Started
If you're starting your journey into the complex world of cryptocurrencies, here's a list of useful resources and guides that will get you on your way:

Trading & Exchange
Wallets
Read also: Guide on Privacy Coins: Comparison of Anonymous Cryptocurrencies and How Exchanges are Manipulating the Cryptocurrency Market
---
This represents the writer's personal opinions and does not – in any way- constitute a recommendation of an investment or financial advice. Please assume caution when investing in cryptocurrencies and do so at your own risk, as it is extremely volatile and you can lose your money.
---
Enroll in our Free Cryptocurrency Webinar now to learn everything you need to know about crypto investing.
Get our exclusive e-book which will guide you on the step-by-step process to get started with making money via Cryptocurrency investments!
You can also join our Facebook group at Master The Crypto: Advanced Cryptocurrency Knowledge to ask any questions regarding cryptos!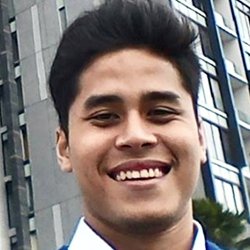 I'm Aziz, a seasoned cryptocurrency trader who's really passionate about 2 things; #1) the awesome-revolutionary blockchain technology underlying crypto and #2) helping make bitcoin great 'again'!