This guide looks at the different category of cryptocurrency market, focusing on the sixth category which represents gaming coins. This is the sixth part of the series that breaks down the crypto market into 12 major categories.
This article looks at the sixth category in the Top 100 of the cryptocurrency market, which features coins and tokens within the gaming and gambling community.
Sixth Market Category: Gaming Coins
The integration of blockchain technology in the lucrative gaming industry seems to be an interesting combination, which has the potential to redefine the possibilities for gamers and game developers. Blockchain-based games would enable the gaming community to connect, collaborate, compete, and negotiate directly and even unlock new revenue sources.
There are also other notable benefits for gaming-based coins that include:
Tradeable Assets: Similar to the value of rare gaming collectibles, in-house gaming items or assets can also represent a collectible that provides value to the owner. Assets in traditional games have little to no value outside of the game and there is no real ownership since all rights belong to the game creator. Blockchain-based games provides real ownership of gaming assets that has value outside of the game.
Monetization: New monetization models can be conceived for not only game developers, but also gamers themselves. This alignment of incentives would foster greater levels of participation from all stakeholders.
Transparency: Smart contracts are often utilized for blockchain-based games for various aspects, such as an exchange of gaming items or battles that occur in the game itself. These transactions are transparent in the blockchain and therefore, there is no way of cheating or rigging the game without being noticed.
Interoperability Across Games: Since the ownership of the assets belongs to the player (owner), they can be imported onto another game that uses the same standard. This interoperability will potentially create a more dynamic and inclusive gaming environment.
There are 4 coins in the Top 100 that are focused on the gaming industry, which are as follows:
Storm Token (STORM)
Formerly known as Bitmaker, Storm is a gamified freelance platform for the decentralized gig economy, allowing freelancers to earn native tokens (STORM) by completing promotional user engagement microtasks (or 'gigs'). Companies, marketers and advertisers can create microtasks on Storm's gamified platform for freelancers hoping to earn some rewards. Tasks can include watching short videos, testing new products and services, QA testing and Peer-to-peer freelancing work. Users will earn rewards in the form of 'bolts', which can then be converted into the native token or even Ether (ETH) or Bitcoin (BTC).
Since Bitmaker was released back in 2014, Storm has garnered an active database of over 350,000 monthly active users and more than a million in app downloads. Storm's native tokens are built on the Ethereum platform while Ethereum smart contracts will be used to facilitate microtask transactions in the Storm Market.
(Read also: Coins, Tokens & Altcoins: What's the Difference?)
Funfair (FUN)
Funfair is an online, gambling platform for casino operators to host trustless, provably-fair gambling through the use of smart contracts. Funfair's solution solves the issue of high operating costs and lack of trusts prevalent in traditional online casinos. Funfair's platform will feature a variety of gambling games such as Blackjack and Baccarat. Additionally, Funfair looks to license out its platformas a turnkey solution to online casinos or anyone who wants to set one up, allowing them to customize their own casino for their users.
A unique aspect of Funfair is the use of 'Fate Channels' to solve the scalability issue, which are basically in-house modifications of off-chain state channels. This allows transactions to be processed much quicker than the current speed capacity of existing public blockchain. Funfair can support 100 – 1,000 Transactions Per Second (TPS), far beyond the capacity of  15TPS afforded by Ethereum's blockchain.
Electroneum (ETN)
Electroneum is a novel cryptocurrency that can be mined with a smartphone. Anyone with a smartphone can mine cryptocurrencies without having prior technical knowledge. All they need to do is allow the mobile mining app to run on the background and they will simultaneously earn Electroneum's native tokens called ETN.
Electroneum is a fork of Monero (XMR) and retains some privacy features itself. The consensus algorithm used by Electroneum is Proof-of-Work (POW), with over half of the coin supply already pre-mined. It is important to note that Electroneum was suspected to have suffered from a 51% attack, after suspicious mining activity was reported in April 2018.
(See also: Guide to Market Capitalization: Everything You Need to Know About Market Cap)
Wax (WAX)
WAX – acronym for Worldwide Asset eXchange – is a decentralized marketplace for virtual gaming assets. WAX allows anyone to create virtual stores on its platform, focusing towards gaming assets. WAX is often referred as the 'Amazon' of digital gaming assets. WAX is created by developers from OPSkins, which is the global marketplace leader for virtual, gaming assets.
The consensus algorithm powering WAX is Delegated-Proof-of-Stakes (DPOS), which allows for greater transaction outputs as compared to traditional public blockchains. The WAX project is backed by a strong list of advisors, including billionaire Mike Novogratz.
Beneficial Resources To Get You Started
If you're starting your journey into the complex world of cryptocurrencies, here's a list of useful resources and guides that will get you on your way:
Trading & Exchange
Wallets
Read also: Crypto Trading Guide: 4 Common Pitfalls Every Crypto Trader Will Experience and Guide To Cryptocurrency Trading Basics: Do Charts & Technical Analysis Really Work?
---
Enroll in our Free Cryptocurrency Webinar now to learn everything you need to know about crypto investing.
Get our exclusive e-book which will guide you on the step-by-step process to get started with making money via Cryptocurrency investments!
You can also join our Facebook group at Master The Crypto: Advanced Cryptocurrency Knowledge to ask any questions regarding cryptos!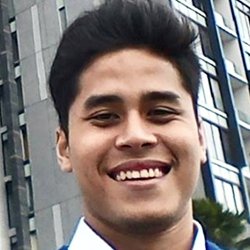 I'm Aziz, a seasoned cryptocurrency trader who's really passionate about 2 things; #1) the awesome-revolutionary blockchain technology underlying crypto and #2) helping make bitcoin great 'again'!