Contentbox ICO Review: A comprehensive review and analysis on Contentbox ICO, which aims to disrupt the digital content industry.
This represents the writer's personal opinions and does not – in any way- constitute a recommendation of an investment or financial advice. Please assume caution when investing in cryptocurrencies and do so at your own risk, as it is extremely volatile and you can lose your money.
Overview
Contentbox is a decentralized, open-source blockchain-based infrastructure aimed towards the digital content industry.
The first decentralized application (dApp) that will be built on Contentbox is an award-winning global podcast platform called CastBox, which has over 15 million users and 50 million audio content from 135+ countries. It is important to delineate that CastBox will be the founding member of Contentbox Foundation (Ltd.), which will oversee the management and growth of the Contentbox platform. Additionally, CastBox will transit from a centralized application (currently in the playstore) to a decentralized app powering the Contentbox ecosystem. Though both Castbox and Contentbox shouldn't be looked at synonymously,  it is safe to assume that the success of Castbox can be extrapolated towards Contentbox, since the success of the latter ensures the continued success of the former.
Contentbox is trying to solve the following issues in the digital content industry:
Inequitable Profit-Sharing for Content Creators: It is a challenge for content creators to monetize their content online; even if they do, the profit-sharing ratio between content platforms and content creator is inequitable. They lack the bargaining chip to negotiate equitable monetization and payment terms. An average of 15% of sales income goes to the content creator, with the rest shared between the streaming platform (like YouTube, Facebook & Instagram) and other third parties (e.g. record label owners).
Absence of Economic Incentives for Consumers: Consumers represent the lifeblood of digital content but are never financially rewarded for value-creating activities such as spending time to interact with the content platform and curate high-quality content (through commenting, sharing and liking the content for instance). Their activities enhance visibility towards the content platform and facilitate higher traffic.
(Read more: Guide to Valuing Cryptocurrency: How to Value a Cryptocurrency)
Application
The Contentbox platform aims to build a much-needed digital content infrastructure which will facilitate innovation, collaboration and development between all stakeholders in the industry. ContentBox will enable various applications – both web and mobile –  share digital content and user bases in a more streamlined and efficient manner, as well as facilitating process payments easily without any intermediaries. The core components of the Contentbox platform are as follows:
BOX Payout: A custom blockchain native to the Contentbox ecosystem that will enable fast and secure multiparty contingent payments.
BOX Passp

ort:

A blockchain-based identity and attribution service that is interoperable across multiple applications.
BOX Unpack: The application interface of Contentbox which will be turn-key solution for small and medium-sized partners to develop next generation digital content applications.
The various applications of Contentbox's platform is as follows:
Decentralized Content Marketplace: Decentralized versions of major applications such as iTunes and Google Play will foster an open, fair, and creator-centric decentralized marketplace that reaps more benefits as compared to a centralized one. Such benefits include lower costs (due to absence of third-party intermediation), higher payment liquidity (due to automation of blockchain-based solution and tokenization of incentives) and a higher degree of transparency.
Crowdfunding Launchpad: Independent content creators can look to raise fund for the production of their content (like films) on the Contentbox platform.
Targeted Advertising Platform: Basically a decentralized version of Google's 'Adsense', transactions between content publishers and advertisers would be made public and transparent. Without a central authority, all parties enjoy more flexibility; advertisers pay less in fees, and publishers receive higher remuneration
Cross-Service On-demand Video Player: Contentbox's media player will not only allow the traditional functionality of streaming videos, but users will also be granted the functionality to search on a wide range of digital movies registered on ContentBox platform. BOX tokens can be collected in real-time while video streaming occurs, and automatically be disbursed to copyright owners, streaming platform and storage providers according to a pre-defined smart contract.
(See also: Guide to Blockchain Protocols: Comparison of Major Protocol Coins)
Technical Overview
Here is the Contentbox's technical architecture:
Contentbox will focus on developing a large system on top of a series of simple, modular, and reliable small components that can be easily debugged, upgraded and is developer-friendly. Here is the technical breakdown of each component:
Box Payout: A custom blockchain native to the Contentbox platform that uses of off-chain smart contracts – called 'Crypto Contracts' – rather than a general-purpose Turing-complete virtual machine (similar to that of Ethereum). With Crypto Contracts, simple signatures can be aggregated with much higher performance as compared to using complex and resource intensive smart contracts. A core component of Crypto Contracts is the use of Schnorr Signature, a linear signature aggregation technique to settle off-chain transactions automatically and in the process, saves lots of disk space. In order to allow for scalability, Proof of Network Effect (PoNE) will be adopted as the consensus mechanism for Box Payout. PoNE is a derivation of Proof-of-Stake (POS).
Box Passport: BOX Passport establishes users' identity by extending the wallet concept to store personal information such as reputation alongside token account. Third party identity services such as Keybase and uPort will be possibly integrated into the identity service for broader interoperability.

Box Unpack:

This will be the user interface of Contentbox. Box Unpack will feature a host of libraries, SDKs, command line and web-based tools for developers to integrate blockchain related services easily and intuitively, coded in popular computing languages such as Java, Go and Python. The functionalities of Box Unpack leverages on AI-based algorithms – Natural Language Processing (NLP) and deep learning algorithms to be exact-  which have been proprietarily developed natively at CastBox.
(See more: Guide to Forks: Everything You Need to Know About Forks, Hard Fork and Soft Fork)
Unique Selling Point
Spillover Success of an Established Business: The expertise, userbase and success of CastBox would have a high chance of permeating the Contentbox ecosystem, since it will be the first dApp to be built on the Contentbox platform and the development of the Contentbox infrastructure will be headed by key personnel from CastBox team. This is further reinforced by the fact that Castbox will transit to be decentralized on the Contentbox platform, thereby negating a centralized 'parallel version' in the play store to cannibalize market share.
Use of Proprietary Technology: A core success of CastBox standing out from their competitors is the use of natural language processing and machine learning techniques to power some of its unique functionalities, such as personalized recommendations and in-audio search. Though this point is relevant to CastBox as a business, the transition towards the Contentbox ecosystem will ensure exposure of Castbox's huge userbase towards Contenbox's platform.
Team
Contentbox's team is filled with personnel from CastBox and features a mix of highly experienced individuals from entrepreneurial, academic and technical backgrounds.
Founder & CEO – Renee Wang – is the founder of CastBox and also holds an impressive background. She is an ex-Googler that specialized in global app monetization, where she focused in key areas of user acquisition, optimization, and publisher engagement where she single-handedly contributed to 42% of Google's new app revenue. Renee is also one of the earliest android engineer at Umeng, a China-based startup acquired by Alibaba. Chief Crypto Officer – Hu Gang – has a colorful mix of serial entrepreneurship, system architecture and is also a full-stack engineer with more than a decade of experience in building web and mobile applications. Chief Technology Officer – Alex He – has a rich experience in mobile software research and development in Xiaomi, Borqs and Motorola and is one of the earlies Android developer in China.
Contentbox's blockchain scientist is Dr. Xiaohui Liu, who specializes in distributed networking protocols and was a former Research Scientist at Facebook, designing and implementing distributed protocol for next generation wireless mesh networks.
(See also: Guide on Identifying Scam Coins)
Advisers
Contentbox has a credible mix of advisers with specialties ranging from blockchain engineering to private equity. The most prominent adviser on the list is renowned blockchain investor Bo Shen, who is the founder of Fenbushi Capital. Not only is he a strategic investor, he is also a cornerstone investor to the project.
Traction
1st dApp on Contentbox: CastBox
The first application to be built on Contentbox's protocol is CastBox, which is one of the most popular mobile audio platforms globally. CastBox is a podcast platform that allows anyone to easily find, access, create and enjoy spoken audio content for free. Here are the key achievements of Castbox at a glance:
CastBox is a highly successful application that has attracted over 17 million users to date, with an extensive library of over 50 million audio contents for users to choose from. It has been ranked as the 3rd most popular application under the 'News & Magazine' category next to Twitter. Other achievements include:
Grand Winner of Google Global Android Excellence Program 2017
Most Entertaining of Best Apps by Google Play in 2016
Editors' Choice in 135 of Google Play's countries
CastBox is backed by solid institutional funding of close to USD $30 million, led by renowned venture capital and private equity funds that include SIG China, IDG Capital, Qiming Venture Partners and GSR Ventures.
Institutional Backing
Here is a list of institutional funds that have invested in Contentbox:
There is an extensive list of private equity and venture capitalists that has invested in Contentbox. This level of institutional appetite and interest is testament to the long-term viability of Contentbox and further reinforces the strength of the project.
(Read also: Crypto Beginners Guide: 5 Things Crypto Newbies Should Know)
Roadmap
Here is the roadmap for Contentbox:
Token Economics & Utility
Token Allocation
Contentbox seems to only allocate 25% of the coin supply towards the ICO. However, it is important to understand that BOX will be an interim token and after their custom blockchain – Box Payout – is ready, the BOX blockchain produce their own native tokens through their PoNE consensus algorithm. The total supply of BOX will be fixed at 3 billion coins. 40% of the tokens will be allocated towards developing the ecosystem.
Unfortunately, there will not be a public token sale since Contentbox has focused on a private token sale. However, those interested can wait for the coins to be listed on an exchange.
Token Utility
Contentbox will issue its native currency called BOX, which will initially be an ERC20 coin built on the Ethereum blockchain. Once BOX's custom blockchain goes live – by approximately the 4th quarter of 2019 – each BOX token will transit to the custom chain token on a 1-for-1 basis. BOX will be the main currency that users and any other dApp will transact with within the Contentbox ecosystem. Holders of BOX would initially be able to utilize their coins the following ways:
Purchase premium membership
Content Creators can promote their creative content
Users can participate in contests within the app
The long-term view of BOX coins looks promising since all payments running on all apps developed under ContentBox will be settled in BOX tokens. This creates an organic demand for BOX coins with more dApps developed and a greater user base. Coupled with a fixed supply, the expected demand will be directly related to increasing prices.
(Read more: Coins, Tokens & Altcoins: What's the Difference?)
Strengths
Strong Institutional Backing: Contentbox is backed by a long list of institutional funds, ranging from private equity funds to venture capitalists. A strong institutional appetite is a positive indicator of project viability and strength.
Traction Spillover from CastBox: CastBox will not only be the first dApp created on the Contentbox protocol, but it will power the entire ecosystem since it will bring along a huge userbase along with it. The success of CastBox as a centralized application in the playstore can be extrapolated to the general Contentbox ecosystem, especially since they have made it clear that CastBox will transit to a decentralized version once BOX Payout is ready.
Highly Experienced & Strong Team: Considering that most team members are associated with CastBox, their experience and success comes in will add considerable value to Contentbox. The Contentbox team is also filled with technical specialists and academics on the blockchain and engineering spectrum.
Ease of Use: Contentbox will integrate a lightweight wallet called Boxwallet, allowing users to store and trade native BOX coins as well as Ether (ETH) on its current application. Integration of a wallet into CastBox's current app is an important step to expose mainstream users to cryptocurrencies. A native wallet also contributes to the user experience, since users need not download or create another wallet to store their coins.
Detailed Blockchain Architectural Blueprint: It is clear from the white paper that Contentbox has invested a huge amount of resources in exploring the basis of their native blockchain called Box Payout. In order to enhance scalability and account for the unique facets of the digital content industry, Contentbox has decided to create a custom blockchain powered by Crypto Contracts and operating on a PoNE consensus mechanism.
Weaknesses
No Public Token Sale: Contentbox has decided only to generate a private token sale due to overwhelming institutional demand. There will not be a public token sale, and interested investors must wait until BOX is listed on an exchange.
Absence of Go-To-Market Strategy: Contentbox's whitepaper doesn't include a go-to market strategy, which is vital since Contentbox is an ecosystem platform; the long-term success of Contentbox requires a detailed plan on attracting as many developers and applications to build and participate on its platform. In order to facilitate that, great effort and resources is needed to facilitate collaboration and partnerships.
Summary
Contentbox is one of the few projects out there that is backed by a successful business model; it is of no surprise that there is strong institutional appetite. Filled with technical and academic experts, Contentbox has a real shot in disrupting the digital media space by leveling the playing field and fostering fair opportunities for stakeholders.
Verdict: Good Project
(Read also: Evolution of Cryptocurrency: Replacing Modern Cash)
Beneficial Resources To Get You Started
If you're starting your journey into the complex world of cryptocurrencies, here's a list of useful resources and guides that will get you on your way:
Trading & Exchange
Wallets
Read also: Guide on Privacy Coins: Comparison of Anonymous Cryptocurrencies and Guide To Cryptocurrency Trading Basics: Do Charts & Technical Analysis Really Work?
---
This represents the writer's personal opinions and does not – in any way- constitute a recommendation of an investment or financial advice. Please assume caution when investing in cryptocurrencies and do so at your own risk, as it is extremely volatile and you can lose your money.
---
Enroll in our Free Cryptocurrency Webinar now to learn everything you need to know about crypto investing.
Get our exclusive e-book which will guide you on the step-by-step process to get started with making money via Cryptocurrency investments!
You can also join our Facebook group at Master The Crypto: Advanced Cryptocurrency Knowledge to ask any questions regarding cryptos!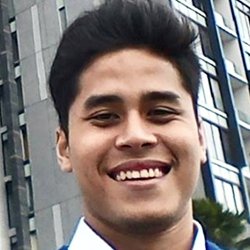 I'm Aziz, a seasoned cryptocurrency trader who's really passionate about 2 things; #1) the awesome-revolutionary blockchain technology underlying crypto and #2) helping make bitcoin great 'again'!