Trivver ICO Review: A comprehensive review and analysis on Trivver ICO, which aims to redefine the extended reality advertising space.
This represents the writer's personal opinions and does not – in any way- constitute a recommendation of an investment or financial advice. Please assume caution when investing in cryptocurrencies and do so at your own risk, as it is extremely volatile and you can lose your money.

Overview
Trivver is creating an advertising platform for extended reality environments. Extended Reality (XR) is an exciting new technology that covers the following scope:
Augmented Reality (AR): Enhances real experiences with digital overlays of objects and information
Virtual Reality (VR): Submerges user into a an entirely new reality

Mixed Reality (MR)

: A hybrid of AR and VR
Trivver's technology allows an advertiser or an advertising agency to create, manage and monitor ad campaigns in real time. More specifically, advertisers can create 3D elements for their brand and deploy it across a wide-range of XR environments of their preference.
(See more: A Guide To Fundamental Analysis For Cryptocurrencies)
Application
The goal of Trivver is to create a next-generation advertising platform that leverages on both virtual reality and augmented reality to deliver a highly fascinating and engaging ad experience for users. The core of Trivver's technology is called 'Smart Objects', which are highly customizable and engaging 3D-objects in extended reality environments.

(Read also: Breakdown of Cryptocurrency Market: 12 Major Cryptocurrency Categories)
Here is a diagram flow which illustrates how Trivver will work:
There are 3 main stakeholders in the Trivver network:
Advertisers: Advertisers can create contextual, enriching and personalized XR ad campaigns – through smart objects – that are integrated with the necessary information that relates to branding, offers and various call-to-action. Consumer data would also be automatically collected through Smart Objects, which would provide valuable insights for the advertisers.
Publishers: Publishers can monetize their platform (website, mobile applications etc.) with XR-denominated ad space that is native to the context of the environment. User data would also be available for publishers to enhance user experience and effectively index their content.

Consumers:

Customers are incentivized to earn native tokens in return for their time, attention span and data.
Extended reality is an exciting technology that can be applied to various use cases that include:
Online Gaming
Virtua Real Estate Tours
Virtual Reality Experiences
Augmented Retail Shopping
(See more: Guide to Cryptocurrency Liquidity: Understanding Liquidity & Its Importance)
Technical Overview
It seems that Trivver will create their native blockchain with smart contract functionality. The use of blockchain will be geared towards its XR ad exchange, where transactions on the platform will be managed, executed and recorded in the blockchain. There are 5 core components of Trivver's ecosystem, that include:
XR Ad Exchange (XRAE): The core component of Trivver's solution is XRAE, a platform that connects buyers and sellers of XR ad inventory. It allows agencies, network or advertiser to conceive, run and track highly-targeted ad campaigns in any XR environment (which include desktop applications and mobile applications). This is where Trivver's native blockchain and smart contract functionality comes into play:


3D Asset Editor: Trivver's native application that facilitates the conversion of advertisers' 3D brand model to a Branded Smart Object (BSO). BSOs are basically customizable assets which exist within the natural setting of digital environments, with the purpose of disseminating information to consumers about the digital object (such as business branding or product offers) and collecting user data. Trivver's asset editor will ensure that the advertisers model is automatically-sized and oriented across any XR environments.
Software Development Kit (SDK): A toolkit for developers and content creators to embed their XR environments with ad spots for BSOs

Smart Object Catalog:

A comprehensive library of Generic Smart Objects (GSOs) models, which will be used by content developers to create their XR environments and populate ad spaces with Smart Objects (such as furniture, motor vehicles, appliances, design elements, sporting and outdoor equipment). GSO's are the foundation for creating BSOs.
The difference between GSO and BSO is that GSOs are the baseline template for smart objects while BSO is integrated with branding information, such as SKU data, product offers, social media links, coupons and other calls-to-action
Trivver Data Engine (TDE):

An extension of Trivver's functionalities, TDE harvests user data collected from BSOs to construct algorithms which can predict user behavior and serve ads to users based on their unique histories and preferences. With patented, native technologies integrated into the TDE.
Unique Selling Point
There are several elements that make Trivver stand out:
Patent-Protected Technology: Trivver holds a comprehensive library of patents within the XR advertising solutions market. This is a strong moat to deter competitors in a lucrative market.
Automated Scaling of Smart Objects: Trivver's patented technology allows smart objects to be auto-scaled dynamically in correct proportions across any XR environments, thereby preserving its authenticity. This has been a major challenge for advertisers and publishers in the XR industry.
(Read more: Analyzing Cryptocurrency Risk: Existing Coins vs ICO)
Team
Here is Trivver's team: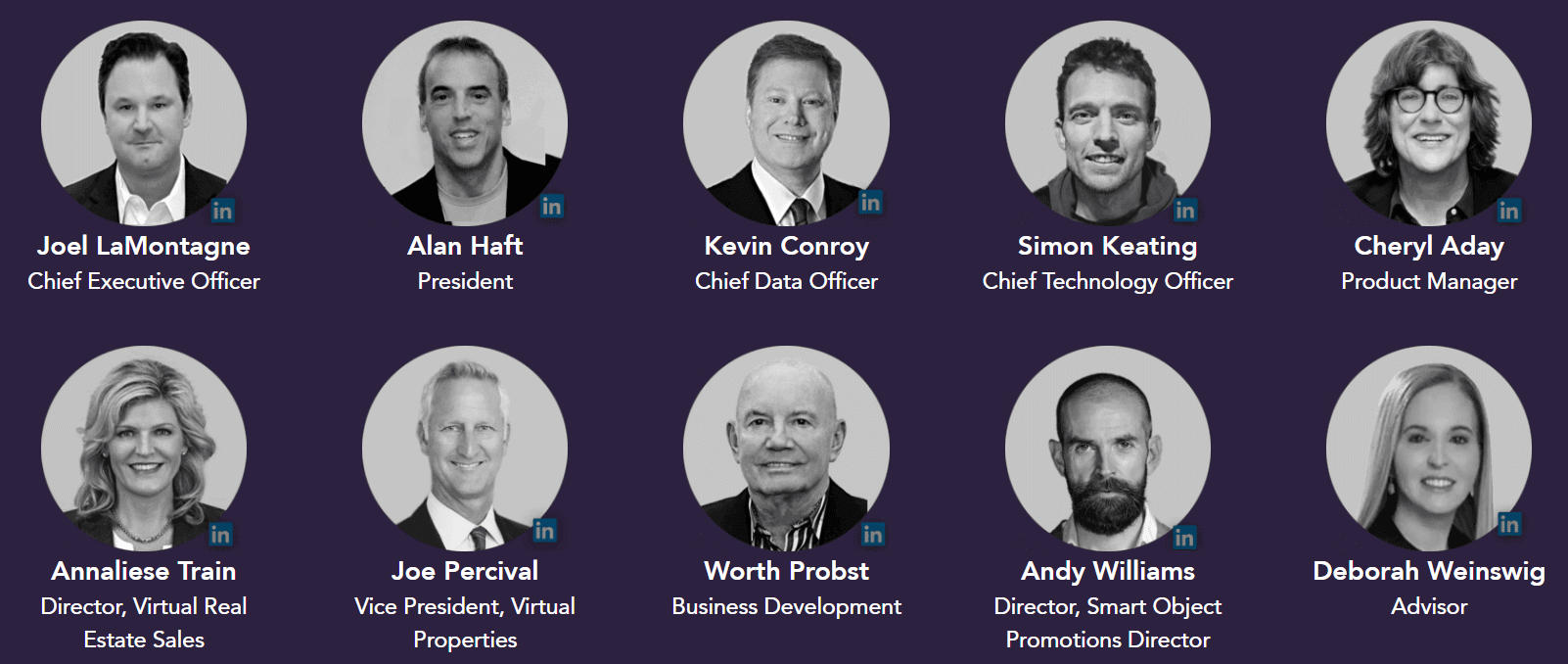 Trivver is led by Joel LaMontagne (CEO), a computer scientist that designed the algorithms driving Trivver's technologies and platform. He is currently the custodian of an extensive array of several design and software patents, and is a notable member of the Association of National Advertisers (ANA) and the Interactive Advertising Bureau (IAB). Alongside Joel is Alan Haft (President), a serial entrepreneur that is has been involved in major acquisitions, most notably the acquisition of Day Software's US branch by Adobe for $240 million. He is also a public commentator on the field of business and technology. Another notable mention is Trivver's Chief Data Officer, Kevin Conroy, who was the president of Digital and New Platforms at Metro-Goldwyn-Mayer (MGM). Kevin has garnered impressive accolades that include being recognized as a "Digital All-Star" by Broadcasting & Cable and included as "25 Executives to Watch" by Digital Media Wire.
The bulk of Trivver's team is made up of business and sales executives, with only the CEO and CTO having technical expertise in software engineering. Unfortunately, there isn't anyone in the team that has prior blockchain expertise. (See more: Guide to Centralized Cryptocurrencies: What Makes a Coin Centralized?)
Traction
Partnerships
Trivver has secured several partnerships that include:
Advantego Corporation: A public-listed company specializing in digital communications and intelligent software solutions
Immersive Entertainment: A developer and publisher of Virtual Reality Entertainment Software
Private Beta
Trivver's platform is currently at private beta stage, accepting a limited number of interested applicants. For those wanting to test out their beta, you can sign up here.
Roadmap
Here is Trivver's roadmap:
Development of Trivver's solution began in 2014, with initial investment from angel investors. Since then, Trivver has been developing its technologies and patenting them. Trivver's native blockchain will be developed in early 2019, with its real-time bidding platform being the top priority at the moment.
Token Economics & Utility
Token Metrics
50% of the total token supply will be allocated towards a reserve fund aimed towards facilitating growth of the Trivver network; developers will be incentivized to contribute to Trivver's catalog while users can earn native tokens for their time. A point of ambiguity is the sustainability of the reserve fund, which doesn't seem to indicate any mechanism to enrich the fund.
Trivver's hard cap is relatively at the lower end, but in this bear market, it is understandable that there will be challenges to hit their hardcap.
(See also: Coins, Tokens & Altcoins: What's the Difference?)
Token Utility
Trivver's native coin is an ERC 20 token called TRVR, which is built on the Ethereum blockchain. TRVR is a utility token with the following use cases:
Main Currency: TRVR will be the main currency in Trivver's ecosystem, which is required to interact with the platform's key components. TRVR will be also used as the settlement medium between for users that will utilize Trivver's platform
Discounts: Token holders will be entitled to discounts across Trivver's services, which will incentivize TRVR usage
TRVR's supply is fixed, with no further increase in supply. There will be a burning mechanism where TRVR tokens used for payment will be burnt over time. This will gradually lead to a decrease in token supply. There is no mention of how this mechanism would actually work, and further clarity must be needed. In general, a reduction in token supply is beneficial to the long-term valuation of the coin; a higher network usage will result in greater demand for the coins and token prices would increase, since TRVR's supply would be reduced through the burning mechanism. On that alone, we're positively favouring the token economics.
(Read also: Crypto Trading Guide: 4 Common Pitfalls Every Crypto Trader Will Experience)
Strengths
Lucrative Market Potential: The Extended Reality industry is a lucrative market with massive potential and is expected to grow in excess of $200 billion by 2022 from its current value of $20+ billion.
Patented Technology: Trivver holds an extensive library of patents pertaining to their technology, ranging from their smart object technology to artificial intelligence processes. From a corporate standpoint, patents deepen an entity's economic moat. This could protect them from competition in the future.
Technological Advancement: Trivver's technology allows smart objects to be auto-scaled dynamically in correct proportions across any XR environments. This would streamline the XR advertising space considerably and allow for high network scalability, since smart objects can be used in any XR environments.
Burning Mechanism: TRVR tokens will be burnt with payment usage on the platform, which would enhance the long-term valuation of TRVR since its supply would be diminishing. This assumes that demand is constant or growing, proportionate to Trivver's network usage.
Strong Team: Trivver's top management is made up of highly capable individuals with entrepreneurial experience and expertise in business management and software engineering. The
Weaknesses
Limited Reserve Fund: 50% of Trivver's total supply would be allocated towards 'Reserve', which will stimulate growth by incentivizing developers and consumers to participate in the network. However, there is no mention of any mechanism to enrich the reserve fund; once the reserve runs out the incentives run out. Unless Trivver is planning to create their native blockchain and reveal further blockchain-specific details, this is a point of ambiguity.
Lack of Blockchain Expertise: There seems to be a lack of blockhain-oriented individuals in the Tirvver team. Though its CTO (Simon) is well-versed in the gaming industry, his Linkedin profile doesn't seem to suggest blockchain-related experience. There are also no blockchain expertise on the advisory board.

Lack of Technical Details:

There is no mention of the technical specification and implementation of Trivver's blockchain in its white paper. This makes is hard to assess the scope and depth of the project. It is noted in the roadmap that the Blockchain functionality would be created on early 2019. There is also no mention on their go-to market strategy, which is a vital component to attract a viable community.
Summary
The market opportunity of extended realities is huge; more so finding and specializing in a niche in the XR industry. Trivver's solution towards advertising in the XR space could stand to be a market leader in the niche, especially so when they are well-insulated with their extensive library of patents protecting their technologies. As it stands, the project is still at the private beta mode and there are fundamental aspects that need to be clarified, especially regarding the blockchain aspects.
Verdict: Good Project
(Read also: Evolution of Cryptocurrency: Replacing Modern Cash)
Beneficial Resources To Get You Started
If you're starting your journey into the complex world of cryptocurrencies, here's a list of useful resources and guides that will get you on your way:
Trading & Exchange
Wallets
Read also: Guide on Privacy Coins: Comparison of Anonymous Cryptocurrencies and Guide To Cryptocurrency Trading Basics: Do Charts & Technical Analysis Really Work?
---
This represents the writer's personal opinions and does not – in any way- constitute a recommendation of an investment or financial advice. Please assume caution when investing in cryptocurrencies and do so at your own risk, as it is extremely volatile and you can lose your money.
---
Enroll in our Free Cryptocurrency Webinar now to learn everything you need to know about crypto investing.
Get our exclusive e-book which will guide you on the step-by-step process to get started with making money via Cryptocurrency investments!
You can also join our Facebook group at Master The Crypto: Advanced Cryptocurrency Knowledge to ask any questions regarding cryptos!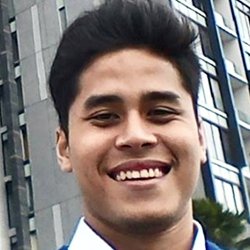 I'm Aziz, a seasoned cryptocurrency trader who's really passionate about 2 things; #1) the awesome-revolutionary blockchain technology underlying crypto and #2) helping make bitcoin great 'again'!