This guide takes a look at the best cryptocurrency exchange platforms, specifically focusing on fiat-accepting cryptocurrency exchanges.
In order to begin investing in cryptocurrencies and tokens, you first need to open an account in a cryptocurrency exchange. A cryptocurrency exchange is simply a platform that facilitates cryptocurrency trading among numerous buyers and sellers. We recognize that it can be intimidating to assess which exchange is good or which isn't, and this article will guide you on the best fiat-accepting cryptocurrency exchange platforms currently in the market.
(Read more: Crypto Beginners Guide: 5 Things Crypto Newbies Should Know)
Step-by-Step Process of Cryptocurrency Trading
If you're new to the cryptocurrency market, your first step would be to find a fiat-based cryptocurrency exchange that allows you to deposit your local money. Due to strict regulations, all fiat-accepting exchanges require you to verify your account before depositing your funds. You must complete the 'Know-Your-Customer' (KYC) process by submitting your identity proof and any other personal information.
You should find an exchange in your domestic country first to convert money from your bank account into Bitcoin, the base currency.
It is important to note that not all crypto exchanges accept fiat money; some exchanges only allow you to deposit coins (most commonly Bitcoin) to purchase other alternative coins. Bitcoin is the most popular crypto that is offered on almost all cryptocurrency exchanges and represents the gateway to purchasing other coins. Fiat-accepting exchanges usually only offer a small number of coins and have a lower market liquidity than cryptocurrency-only exchanges.
If you're keen on buying any other altcoins and tokens, you must do the following:
Step 1: Open a domestic cryptocurrency exchange in your country and verify your account (submit identity proof)
Step 2: Deposit funds from your bank account to your crypto exchange account and start buying Bitcoin
Step 3: Open a crypto exchange account that offers a variety of other coin. Usually, these exchanges do not accept fiat deposits and only allows coin deposits
Step 4: After verifying your account, transfer the Bitcoin that you've bought from your local exchange to your new crypto exchange and you can start buying other coins with your Bitcoin
(See also: Guide To Cryptocurrency Trading Basics: Introduction to Crypto Technical Analysis)
Best Fiat-Accepting Cryptocurrency Exchanges
Let's take a look at some of the fiat-accepting cryptocurrency exchanges we've ranked according to safety, regulation, fee, payments and the level of trust.
Coinbase
Many trusted investors backs Coinbase and because of this, it is used by millions around the world. The reason Coinbase is on top of the list is that it is the most reliable and well-known trading platforms in the world.
Coinbase is currently available to users in more than 30 countries, also is the largest broker of bitcoin. Customers have various payment methods to purchase cryptocurrencies – via a bank account, SEPA transfers and other modes of payment.
PROS
A comfortable way for new users to purchase
Higher liquidity and buying limits
Currency stored here is backed by Coinbase insurance
A considerable amount of reputation and security
CONS
Mediocre customer service support
Payment methods are limited
Limited countries supported
(Read also: Guide to Valuing Cryptocurrency: How to Value a Cryptocurrency)
Cex.io
Second on the list is Cex.io, which provides a broad range of services when using bitcoin and other cryptocurrencies. The exchange platform allows users to trade fiat currency with cryptocurrencies and vice versa comfortably. CEX offers to buy of bitcoins for a little fee via credit cards. Customers can also make purchases for free with bank transfers.
For users looking to trade professionally, the exchange platform offers personalized and an easy to use trading dashboards and margin trading.
FOrthe beginners, CEX offers a brokerage service which will help them in more straightforward ways to purchase bitcoin and other cryptocurrencies that are more or less when compared with the market rate. With the website of Cex.io being safe and intuitive so that the cryptocurrencies can be stored in the secure cold storage.
PROS
Purchase of Bitcoins with a credit card for low fees
Decent exchange rate
Great worldwide support
Highly reputed exchange platform
CONS
Comprehensive verification process to increase buying limits
Customer support is average
Depositing cryptocurrencies on the platform is expensive
(See more: Category of Cryptocurrency Market: Cryptocurrency Exchange Coins)
LocalBitcoins
LocalBitcoins is a peer to peer(P2P) exchange platform with buyers and sellers located in over thousands of cities around the world. LocalBitcoins is used as an escrow account, where buyers and sellers agree on the same trade terms.
With LocalBitcoins, you can meet traders that will buy or sell bitcoins in cash, send money through PayPal or even deposit money at the bank branch. The sellers are charged a commission of 1% who set their own exchange rates.
LocalBitcoins has a rating system, which rates every trader with a reputation rank and openly displays their past activity.
PROS
One of the most private and secure ways to purchase cryptocurrencies
Instant Transfers
User-friendly and simple to use for beginners
Various payment methods to buy cryptocurrencies
No ID required
CONS
There have been cases of scams; caution is a must
When buying with cash, fees are generally higher
The restricted amount of purchase
Exchange rates are high
(Read more: Guide to Decentralized Exchanges: Comparison of Popular DEXs)
CONCLUSION
This guide focuses on the top fiat-accepting cryptocurrency exchanges, and though we recognize that there are hundreds of other exchanges, the ones we've picked did well in various factors such as security, fees and level of public trust. Users are strongly advised to arm themselves with relevant knowledge in cryptocurrencies and trading, given the sheer amount of scams and fraudulent schemes that currently exist in the unregulated cryptocurrency market.
(You might also be interested in Will A Crash in Bitcoin's Price Lead to Its Demise?)
Beneficial Resources To Get You Started
If you're starting your journey into the complex world of cryptocurrencies, here's a list of useful resources and guides that will get you on your way:
Trading & Exchange
Wallets
Read also: Crypto Trading Guide: 4 Common Pitfalls Every Crypto Trader Will Experience and Guide To Cryptocurrency Trading Basics: Introduction to Crypto Technical Analysis.
---
Enroll in our Free Cryptocurrency Webinar now to learn everything you need to know about crypto investing.
Get our exclusive e-book which will guide you on the step-by-step process to get started with making money via Cryptocurrency investments!
You can also join our Facebook group at Master The Crypto: Advanced Cryptocurrency Knowledge to ask any questions regarding cryptos!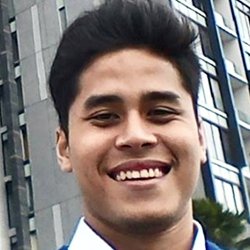 I'm Aziz, a seasoned cryptocurrency trader who's really passionate about 2 things; #1) the awesome-revolutionary blockchain technology underlying crypto and #2) helping make bitcoin great 'again'!