Some of the links in this post are from our sponsors. We provide you with accurate, reliable information. Read our Advertising Disclosure.
Article Overview: This beginners guide to binance exchange will cover everything you need to know about Binance exchange and how to open Binance account easily.
Binance is one of the fastest growing exchanges in the cryptocurrency market, being the 10th biggest crypto exchange in only 5 months.
The surging popularity of Binance stems from multiple factors, from catering to multiple languages, having a clean user interface and most notably, an extremely high throughput (data processing speed).
It is important to note that Binance is a crypto-only exchange, and does not cater to fiat deposits.
Learn How to Make Over 100% Returns Investing in Crypto
Why Should I Open a Binance Exchange Account?
Binance is growing at an astounding rate, and if this keeps up, it will be one of the biggest crypto exchanges based on trading volume.
Additionally, many newly coins/tokens that just had an ICO would have a higher tendency to be listed on Binance compared to other big exchange.
So if you've missed an ICO and wants to catch a hold of a particular coin, Binance would be the recommended choice of exchange due to its large trading volume, which would equate to better prices and a higher probability of your buy/sell orders being filled.
How To Open Binance Account?
Make sure you bookmark the page, as there have been many cases of phishing sites that mirror the actual site. As a precaution, you should also examine the URL and look for the "Secure" Certificate to authenticate that this is the original site.
Step 2: Complete the Sign-Up Process
Click on the "Register" tab in the top right-hand corner of the webpage and enter the necessary information. It's good to have a long and arbitrary password to better secure your account.
Verify yourself and click on "Register" to proceed and you'll receive a confirmation email.
Step 3: Enable 2-Factor Authentication (2FA)
How Do I Start Depositing to My Binance Account?
Step 1: Go to the "Deposit" Page
At your dashboard (or the first page you see when you log-in), click on the "Deposit/Withdrawals" button under the "Funds" tab on the top right-hand corner.
Step 2: Select the Coin You Want to Deposit
Search the coin that you want to deposit and press the "deposit" button. It is extremely important to only click the "deposit" button that is specific to the coin that you're going to deposit.
So if you're depositing Bitcoin (BTC), make sure you click the "Deposit" button only for Bitcoin (BTC). This is because the address for each coin is different. You can just search for the coin in the search field to expedite the process.
Step 3: Transfer Your Coins to the Generated Address
The address you'll be sending to will be generated in the field under "BTC Deposit Address" (assuming you're depositing BTC).
So if you're transferring BTC from your wallet or from other exchanges to Binance, this will be the address you send your BTC at.
Step 4: View Your History
What is Binance Coin (BNB) and What is it Used For?
Binance is probably the first exchange that has its own currency, called BNB. BNB allows you to pay for the different types of fees within Binance exchanges that includes:
Trading Fees (fees incurred from buying and selling coins)
Withdrawal Fees
Listing Fees
By using BNB coins to pay for the above fees, you will get a significant discount, which affords you 50% discount in the first year. Here's the schedule of discount you will get by using BNB coins:
Not only that, you can also use BNB to invest in ICOs that are listed on Binance exchange.
Binance has their own ICO platform that allows only BNB holders to invest in ICOs listed there, and the ICO usually lasts less than 60 seconds!
"BNB is also a deflationary currency as Binance will use 20% of profits to buy back BNB from the open market and destroy them, therefore reducing the overall supply of BNB. This will, in turn, increase the prices of BNB assuming there is steady or greater demand for a lesser supply of BNB."
How to Invest in Crypto for HUGE PROFITS
Sign up below to get access to our FREE eBook "Complete Guide to Crypto Analysis"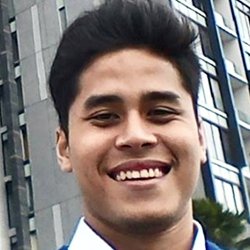 I'm Aziz, a seasoned cryptocurrency trader who's really passionate about 2 things; #1) the awesome-revolutionary blockchain technology underlying crypto and #2) helping make bitcoin great 'again'!