Solana ICO Review: A comprehensive review and analysis on Solana ICO, which has its sights on becoming the fastest blockchain.
This represents the writer's personal opinions and does not – in any way- constitute a recommendation of an investment or financial advice. Please assume caution when investing in cryptocurrencies and do so at your own risk, as it is extremely volatile and you can lose your money.
Overview
Solana is building a high-performance blockchain with massive throughput capabilities, through integrating various consensus mechanisms in its blockchain architecture. Solana looks to be solving the fundamental issue of scalability affecting blockchains without any sharding or data partitioning.
Current Issues
Solana is conceived to solve the following problems:
Scalability:

 The major issue of blockchain development, in general, is its inherent limitation of scalability. With the exponential growth of cryptocurrency usage and adoption, there is a real need for projects to conceive solutions to solve this issue. The decentralized nature of blockchains limits the capabilities to support greater transaction capacities.
Assumptions on Time: Current blockchains either do not rely on time at the protocol level or has weak assumptions on participants'abilities to keep time.
Applications
Here are Solana's possible use-cases:
Decentralised Exchanges (DEX): A major disadvantage of using DEX is the long waiting times, especially in a clogged network. The long validation times and relatively high network fees seek to compromise the user experience of DEX. Solana's high throughput blockchain ensures that the performance characteristics of DEX surpass that of even centralized exchanges, whilst ensuring that the entire order book is kept securely in the blockchain.
Payments: Cryptocurrency payments continue to face hurdles in its adoption, mainly rising fees and longer waiting times due to the limitations posed by scalability issues. With a high throughput solution, cryptocurrency payments could retain its initial unique selling point (USP) of being lightning fast and extremely affordable.

Distributed Web Services and Storage

: Solana provides a scalable base for cloud storage* and web services that are open-sourced, decentralized,  encrypted, permissionless, and secure. Decentralized file storage systems have the potential to eliminate high markup and human capital costs.

Distributed Ad Exchanges

: Solana has the capacity to support high-speed on-chain data collection specifically for data-driven platforms such as ad exchanges. The verticals within the ad industry – tracking and measurement, rating, and industry reporting – requires a high throughput blockchain to support massive amounts of data and analytics.
*Major traditional cloud storage corporations – such as OneLogin – are fast exploring and entering the blockchain realm to enhance synergies within the industry.
(Read also: Coins, Tokens & Altcoins: What's the Difference?)
Technology Breakdown
Solana uses a Proof-of-Stake (POS) consensus algorithm, together with a new mechanism called Proof-of-History (POH) as the scaling solution. POH is used in verifying order and passage of time between events, with the objective of encoding the trustless passage of time into a ledger. The POS algorithm will be used to validate and confirm the blocks produced by the POH generator, as can be seen from below:
There will be a voting mechanism under the POS protocol for the selection of the next Proof of History generator node and for punishing any validators that act against the interest of the network. Additionally, Solana will also integrate smart contract capabilities and will likely begin by supporting Solidity and Javascript, and would thereafter transit toward a safer, established contract language that caters to their high-throughput pipeline. (See also: How Exchanges are Manipulating the Cryptocurrency Market)
Built-In Security Mechanism
Solana has integrated a security mechanism to uphold the integrity of its network. By periodically sending an intentional invalid hash at random, verifiers that validate an invalid hash would be penalized, thereby losing a portion of their staked coins.
Unique Differentiator
Innovative Network Architecture: Solana's unique use of an integrated architecture involving POS, POH and Proof-of-Replication (PoRep) allows for great scaling capabilities. Solana's blockchain allows for horizontal scaling, translating to a higher transaction throughput.
Token Utility & Economics
No Announcement Yet. Will be updated once the information is announced. Those who are interested in the private sale stage can directly communicate with the Solana team.
Team
Solana features an impressive team of experienced, technical individuals. Its Founder and CEO – Anatoly Yakovenko – possess an illustrious career in the tech field; he led the development of operating systems at Qualcomm, distributed systems at Mesosphere, and compression at Dropbox. Not only that, he holds 2 patents for high performance Operating Systems protocols. The CTO of Solana – Greg Fitzgerald – is the principal architect and was formerly of Qualcomm's Office of the Chief Scientist, exploring the full landscape of embedded systems. Other notable individuals include Eric Williams – Co-Founder and Chief Scientist – who is holds a PhD in medical sciences. He formerly led the data science division at Omada health.
Solana has a relatively small but powerful team of individuals specializing in software and blockchain engineering, data sciences and business development.
Roadmap
Here is Solana Roadmap:
Solana has released the first version of its testnet on February 2018. The second version is due to be released on June 2018. The public beta will be released by September 2018 and the mainnet launch will be scheduled for the year's end.
(See more: Guide to Valuing Cryptocurrency: How to Value a Cryptocurrency)
Traction
Key Statistics
Solana is poised to achieve up to 710,000 transactions per second (tps), which greatly surpasses not only the capabilities of Bitcoin and Ethereum, but also that of Google and Nasdaq. Solana is well on its way to achieving that goal, after recently achieving a throughput of 250,000 tps on its testnet, with a peak efficiency surpassing 400,000 tps.
Partnerships
Although Solana is still in the early stages, they have managed to form partnerships with two projects:
GlobalID: An application that focuses on a reliable, safe, private way for all people to have an identification.
Yaka Labs: Venture Capital firm that makes early round investments in exchange space startups
Github
Solana has a Minimum Viable Product (MVP) in the form of a testnet launched in February,  boasting a highly active Github development. Solana's Github page can be found here.
There are 9 contributors that are actively developing Solana's codebase, and more than 700 commits. With more than 5,000 additions and deletions the previous week, Solana's progress is moving at a fast pace. Since the technology Solana is working on doesn't have apparent dependencies, the development of the code is primarily dependent on the development's team progress.
(Read more: Crypto Beginners Guide: 5 Things Crypto Newbies Should Know)
Strengths
High-Throughput Architecture:

A strong advantage of POH mechanism is that valuable data is added before consensus to enhance read consistency. Additionally, multiple POH generators can be synchronized together to achieve horizontal scaling, which would further enhance Solana's throughput capabilities.
Active Development: Solana has an active development progress, as seen in their Github development. Going from project conceptualization to its scheduled mainnet release in less than one year, Solana is definitely moving at a fast pace.
High-calibre Team: Solana has a bunch of talented and experienced technical individuals specialized in software engineering and blockchain development, led by Anatoly (Founder & CEO) who has an illustrious career in Qualcomm and even holds 2 patents.
Detailed White Paper: Solana's whitepaper greatly details the technical aspect of the project, with no 'fluff'. We feel that the technical substantiation put forth by Solana speaks by its own.
Considerable Hype: Even though the token details haven't been announced, the project has amassed a great following of over 15,000 followers on Telegram. We'd estimate that nearing the ICO date, Solana would be greatly hyped.
Weaknesses
Early-Stage: The project is still very early in the development stage, and would require further testing and evaluation to assess the substance of their proposed technology.
Highly Competitive Space: There are numerous projects and even enhancement solutions aimed towards solving the scalability issues, and Solana is a relatively new entrant.

Token Details Not Announced:

Currently, the token details have not yet been publicly released. Solana is scheduled to release their tokens at the first quarter of 2019, which means that the token information would be released probably in Q3 2018.
Summary
Solana is very early in its development stage but boasts huge potential to be a leading blockchain that seems to have an innovative approach to solving the inherent scalability issues plaguing current blockchains. With a strong team and dedicated codebase development, we would definitely be looking forward to Solana's developments and public announcement of its token sale.
Verdict: Good Project
(See also: Understanding Cryptocurrencies: Game of Thrones Edition)
Beneficial Resources To Get You Started
If you're starting your journey into the complex world of cryptocurrencies, here's a list of useful resources and guides that will get you on your way:
Trading & Exchange
Wallets
Read also: Guide on Privacy Coins: Comparison of Anonymous Cryptocurrencies and Guide To Cryptocurrency Trading Basics: Do Charts & Technical Analysis Really Work?
---
This represents the writer's personal opinions and does not – in any way- constitute a recommendation of an investment or financial advice. Please assume caution when investing in cryptocurrencies and do so at your own risk, as it is extremely volatile and you can lose your money.
---
Enroll in our Free Cryptocurrency Webinar now to learn everything you need to know about crypto investing.
Get our exclusive e-book which will guide you on the step-by-step process to get started with making money via Cryptocurrency investments!
You can also join our Facebook group at Master The Crypto: Advanced Cryptocurrency Knowledge to ask any questions regarding cryptos!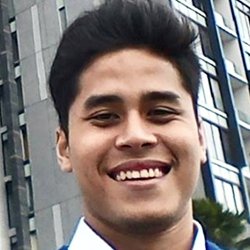 I'm Aziz, a seasoned cryptocurrency trader who's really passionate about 2 things; #1) the awesome-revolutionary blockchain technology underlying crypto and #2) helping make bitcoin great 'again'!