Naviaddress ICO Analysis: A comprehensive review and analysis on Naviaddress ICO, which is set to revolutionize the addressing system.
This represents the writer's personal opinions and does not – in any way- constitute a recommendation of an investment or financial advice. Please assume caution when investing in cryptocurrencies and do so at your own risk, as it is extremely volatile and you can lose your money.
Overview
Naviaddress objective is to create a unified addressing system that transcends borders, both in the physical and virtual worlds. Leveraging on Naviaddress' patented technology, any location – be it an object or place – can be assigned a digital address with geocoordinate precision.
Instead of a lengthy and sometimes hard-to-find postal address or a complex and ambiguous latitude/longitude coordinate system, you can identify any location using only a digital number
Naviaddress tries to solve 3 main issues:
Absence of Address: Close to 2/3rd of the global population do not possess an address. Using a universal solution of a string of numbers can open the door for billions of people worldwide to receive postal-related services at no cost. (See also: Evolution of Cryptocurrency: Replacing Modern Cash)
Inefficiencies in Postal Delivery: Navigation problems due to wrong-addresses and verification issues has created an expensive problem for e-retail and postal delivery industries. Naviaddress provides a trustless verification address system that could help alleviate these costly mistakes.
Fosters International Tourism: Naviaddress provides authentication and easy-navigation for local businesses and retail outlets using a universal address symbolized by numerical digits with no language barriers. Businesses can create as many addresses as needed in a short amount of time, possibly enhancing their visibility.
(Read also: Crypto Beginners Guide: 5 Things Crypto Newbies Should Know)
Applications
The Naviaddress address system leverages on its patented technology to assign a simple numerical address to any location globally. Here is an example:
There are 4 categories of Naviaddress, which are:
Custom Naviaddresses: They represent dynamic objects that may be moved. It is also usually used for a particular place at any given time, such as a spot in the park, a bus stop or a treehouse. The creator of this address may easily move it to another location if he wishes so. Custom Naviaddresses are free for users.
Postal Naviaddresses: They represent static objects, including buildings, structures or locations. Postal Naviaddresses cannot be created by users as they're already prebuilt on existing postal addresses. Users can use postal Naviaddresses for a variety of uses such as ordering deliveries, Uber rides and e-Commerce.
Global Naviaddresses: They represent mobile objects. Global Naviaddresses will be used by multinational corporations that possess numerous subsidiaries and entities across the globe (See more: Blockchain & Banks: A Good Fit?)
Premium Naviaddress: These are short custom Naviaddresses – usually 1-5 digits – that are ideal for businesses and entities that want an easy-to-remember Naviaddress. Users can also incorporate a host of user-specific data in their Naviaddres that are powered by smart-contracts. Premium Naviaddress is not free and requires users to acquire its native tokens.
(Read also: Coins, Tokens & Altcoins: What's the Difference?)
Unique Differentiator
Reinventing a System Not Prone to Change: Naviaddress is disrupting an age-old system that has little advances; the commonly used longitude/latitude method for geolocation coordinates and postal addresses. Longitude/latitude is not ideal for specific locations and is 2-dimensional. You can't order a pizza using lat/long coordinates if you're on the 6th floor of an office building. Postal addresses are not standardized across countries, faces the issue of insufficient data to fully capture locations and do not have mapping algorithms. The Naviaddress system offers a simple and universal solution for specifying not only geo-locations but also a digital description of a location using only numeral digits.

Inclusion of Metadata into an Address:

The inclusion of various types of data into an address is a unique proposition which would enhance geolocation precision. This hasn't been thought out before and represents an intuitive use of smart-contracts capabilities afforded by blockchain technology (See also: Guide to Ethereum: What is Gas, Gas Limit and Gas Price?)
 Token Utility
According to the whitepaper, NVVT tokens will be used as the currency to purchase premium Naviaddress. With Premium Naviaddresses, users possess the following rights:
Assigning a physical location to the Premium Naviaddress;
Assign additional types of metadata to the Premium Naviaddress;
Modifying the location and the metadata associated with the Premium Naviaddress; and
Exchanging the Premium Naviaddress on the secondary auction market
This means that to get premium Naviaddress that affords you the above rights, you can only use NVT. However, a huge disadvantage is that it undermines the use case of NVT tokens. Those who want a normal Naviaddress does not need to use/buy NVT tokens. We'd forecast that the bulk of those who acquire premium addresses to be businesses or entities that would want to acquire easy-to-remember or aesthetically appealing addresses.
For instance, instead of a Naviaddress consisting of 4392749, a premium address might entitle businesses to use 2222
Rights of Naviaddress Via An Auction
There will be an auction process powered by smart contracts for users that are interested in a particular Naviaddress, as shown above. NVT tokens will be burnt whenever a user pays for the right to use a custom Naviaddress .
All in all, a higher userbase might not necessarily mean a higher demand for tokens, as the majority of users might only be interested in normal Naviaddress that doesn't require the use of NVT tokens.  However, the burning mechanism that occurs once a user pays NVT (these tokens will be burnt) for the right to use a Naviaddress would result in a decrease in the overall NVT supply.
In that regard, we see that the project would benefit from network effects since a larger userbase would mean a higher burnout rate of NVT, which would push prices up with more Naviaddress usage. (Read also: Guide to Valuing Cryptocurrency: How to Value a Cryptocurrency)
Team

Naviaddress is managed by a strong team filled with a great deal of experience on the management side and the technical side. The CEO and co-founder – Dmitri Moiseev – has over 17 years of top-management roles, including previously being a CEO role at Yota Devices. A check reveals that he led Yota to a valuation close to USD 200 million in a span of 2 years.
The blockchain architect of Naviaddress – Mikhail Zelenin – also possesses vast experience in software development and blockchain development while the CTO – Dmitri Sukhanov – is experienced in geoservices & mapping application design, which is a major value-add in Naviaddress'context. Supported by a host of other experienced individuals that include a professor in data science and multiple investment/corporate professionals, Naviaddress holds a formidable team that is poised to sustain its first-mover's advantage
(See also: Is it Too Late to Buy Bitcoin and Is It Too Late to Invest in Cryptocurrency?)
Advisors & Investors
Naviaddress has attracted a credible list of advisors that includes multiple CEO's of Blockchain and IT enterprises. This is a good indicator of Naviaddress strength, supported by prominent top-management individuals from a range of industries. (Read more: Tokenization of Everything: How Tokens Will Create a More Liquid World)
Traction
Naviaddress' system was deployed near the end of 2016 through its app release in the Android and Iphone market. This release was a proof-of-concept of their patented technology, without any integration with Blockchain and smart contracts. Here are the numbers:
A thing to note is that Naviaddress has amassed angel and seed equity round of YSD $2.5 million, which proves backing from investors (doesn't mention institutional or individual investors) to pursue their technology. This is always a good thing as it is a sign of confidence.
On their app statistics, they've amassed over 60,000 active users with a total of 1.5 million Naviaddress. Amazingly, business addresses made up over 80% of the total Naviaddress. This is important since premium Naviaddress are usually acquired by businesses and requires the use of NVT tokens. This would undoubtedly boost the coin's utility. (Read also: Understanding Cryptocurrencies: Game of Thrones Edition)
All in all, for an app that has been in the app market for 1.5 years, Naviaddress has shown that it generated great traction for its technology.
Customer Reviews
Naviaddress has garnered great reviews from its app. It scored 4.3/5 from a total of 721 Android-reviews and a 5/5 from 8 ratings in the Apple IOS version.
Beta Release:
Naviaddress has just released its beta version of its platform on March 12, 2018. Here's a look at their beta release:
Naviaddress beta release offers several functionalities that include:
Acquisition of test NVT tokens with test ETH
Purchasing federal and global naviaddresses with test NVT
Inserting metadata for the acquired naviaddresses
Switching naviaddress ownership
(See more: Bitcoin vs Alt Coins Returns: Comparison of Gains Between Bitcoin & Altcoins Investing)
Strategic Partnerships
Naviaddress has acquired the partnerships of several giants even though it is relatively young. In the last quarter of 2016, Naviaddress integrated its address system with Uber. In 2017, Naviaddress partnered with Booking.com – a huge travel fare aggregator website – for the creation of 1.3 million standard and 1,327 premium Naviaddress for hotels and properties, which is aggregated by Booking.com. And in December 2017, Naviaddress partnered with DPD, which is the second biggest player in the European express parcel delivery market, to launch a pilot integration project set for February 2018.
(See more: Guide to Cryptocurrency Taxes: A Guide to Common Tax Situations)
Roadmap
Looking at Naviaddress' roadmap, we can deduce that the project is moving at considerable speed. The blockchain protocol will be deployed to its current application within the second quarter of 2018. This is extremely fast as compared to other ICO projects which usually requires much more time for blockchain deployment. (Read also: Crypto ICO vs. Stock IPO: What's the Difference?)
Token Economics
A noteworthy point is that 83% of the tokens held by Naviaddress (excluding the crowdsale NVT tokens) are locked up, to ensure that there is little possibility of adverse dumping by the team.
The hardcap for Naviaddress is at the lower end of the overall ICO market, which is always a positive indicator of its flipping potential. However, given the prolonged bear market, we would advise exercising caution on the expectations on short-term gains. (See more: Analyzing Cryptocurrency Risk: Existing Coins vs ICO)
Alternatively, we would argue that the long-term potential of Naviaddress looks extremely bright, due to the following factors:
Plan of deploying the blockchain protocol in the second quarter of 2018, which is not far from now
Current list of impressive partners, and more huge partnerships on the horizon
Burning mechanism due to the auction process, which would reduce the overall supply of NVT and possibly push prices up
Strengths
Solving a Real Need: Through its intuitive solution in disrupting the address-location system, Naviaddress is solving a real and often overlooked problem. There is little to no innovation in the address space and Naviaddress is poised to be the first mover in this market.
Minimal Barriers to Adoption: Custom Naviaddresses are free and don't require users to be familiar with cryptocurrencies or blockchain to be able to participate in the network. This is a great way to onboard a large userbase and thereafter working towards the "monetization" of their users down the line.
Strong Traction: The app has been gaining great traction with more than 60,000 users and has garnered a positive rating from users. Their beta is live and the project seems to be actively progressing.
Strong Team: Numerous experienced individuals from top-management roles, blockchain development, academic distinction and geoservices.
Major Partnerships: Though relatively young, Naviaddress has already partnered with the likes of Uber, Booking and DPD. Each of them is major players in their industries, which highlights the real need for the solution offered by Naviaddress
Weaknesses
Partial Token Utility: Not every participant/user needs to use NVT tokens; only those who want to acquire premium Naviaddress needs to have NVT as a means of payment. A higher userbase doesn't necessarily equate to higher NVT prices since the demand for NVT tokens would only increase in proportion to those who want premium Naviaddresses and speculators. However, the actual numbers (from their app) showed that business addresses make up over 80% of the total Naviaddress, meaning that there might be a significant percentage of possible premium subscribers. In addition, the burning mechanism resulting from the auction process would equalize the partial token utility
Little Hype: Naviaddress has garnered little hype and support through its social media channels, given its achievements. This would probably be due to the low market appetite for ICOs in the bear market. (Read also: Guide to Common Crypto Terms)
Summary
Naviaddress is one of the few projects around that solves a real need in an industry that is often overlooked. Being a first mover into this space with its patented technology, we feel that there are tremendous opportunities for Naviaddress to disrupt the way addresses are used and managed. We opine that it's imminent that other service providers that leverage on geolocation to utilize, in one form or another, Naviaddress's system.
Verdict: Excellent Project
---
Beneficial Resources To Get You Started
If you're starting your journey into the complex world of cryptocurrencies, here's a list of useful resources and guides that will get you on your way:
Trading & Exchange
Wallets
Read also: A Guide To Fundamental Analysis For Cryptocurrencies and Beginner's Guide to ICO Investing: How to Participate in ICOs
---
This represents the writer's personal opinions and does not – in any way- constitute a recommendation of an investment or financial advice. Please assume caution when investing in cryptocurrencies and do so at your own risk, as it is extremely volatile and you can lose your money.
---
Enroll in our Free Cryptocurrency Webinar now to learn everything you need to know about crypto investing.
Get our exclusive e-book which will guide you on the step-by-step process to get started with making money via Cryptocurrency investments!
You can also join our Facebook group at Master The Crypto: Advanced Cryptocurrency Knowledge to ask any questions regarding cryptos!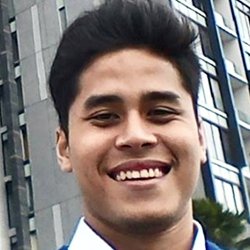 I'm Aziz, a seasoned cryptocurrency trader who's really passionate about 2 things; #1) the awesome-revolutionary blockchain technology underlying crypto and #2) helping make bitcoin great 'again'!