Some of the links in this post are from our sponsors. We provide you with accurate, reliable information. Read our Advertising Disclosure.
Article Overview: A beginner's guide to ICO investing. This guide is an introduction to ICO investing and the steps to look out for when investing in an ICO.
Up till July of 2017, the total dollar amount raised in Initial Coin Offerings (ICO) was a staggering USD$1,252,676,352. That's over a billion dollars raised within a span of 7 months.
With a total market capitalization of over USD$100 billion, the cryptocurrency market has attracted the attention of many, from traders wanting to make a quick buck to experts that are concerned with its lack of transparency.
Learn How to Make Over 100% Returns Investing in Crypto
Total Capital Raised from ICOs in the first 7 months of 2017
An initial coin offering (ICO) is a means of crowdfunding, through the release of a new cryptocurrency or token to fund project development.
There are currently more than 1,000 coins available on different exchanges, with hundreds more in the process of being listed on exchanges.
It's important to understand that not all cryptocurrencies have their own blockchain, as most are issued on top of another Blockchain.
A good example is ERC-20 tokens, which represents a standard of interoperability within the Ethereum Blockchain. Ethereum is a general purpose blockchain where different tokens can be issued on top of its blockchain without creating their own infrastructure.
Democratization: Allow projects to circumvent the traditional method of asking Banks/Venture Capitalists that may take a lot of time and resources.
Anyone can invest and can earn the possibly huge returns just like how the big boys are accustomed to. Of course, investing in ICO's is a high-risk venture.
Immense Profit Potential: Many in the space want to invest in the "next Bitcoin", potentially riding the wave of buying coins at pennies on the dollar and selling them later at an astronomical valuation.
Most ICOs have only a conceptual white paper with little to no proof of concept, thereby validating a high payoff potential due to the extremely high-risk investors are taking.
Just look at the returns if you were to invest in the ICOs below:
Returns on Investments (USD)
Absence of Regulatory Oversight: Regulations are good in that it protects people/investors/YOU. Currently, the ICO market is unregulated and can attract bad actors that are fraudulent/manipulative/scammers.
It's easy to raise money through ICO; just write a white paper and you're good to go. Conclusion? Be very careful, have due diligence before investing! (Read more: Guide on Identifying Scam Coins)
Unlike in the stock market, though, the token does "not confer any ownership rights in the tech company, or entitle the owner to any sort of cash flows like dividends," explained Arthur Hayes of BitMEX, one bitcoin exchange.
No Track Record: The majority of ICOs don't even have a working product, just a conceptual white paper that outlines how the coin will work. Not only that, ICOs have been asking for an incredibly large amount of funding.
For instance, the biggest ICO was the recent Tezos crowdsale, which netted a whopping $232 million. Valuations like this is non-existent in a traditional setting.
Request your FREE Crypto IRA Guide and receive a FREE DVD "The Rise of Bitcoin"
How Can I Participate?
Research on Upcoming ICOs
Look at resources or outlets that features the latest ICOs. Knowing which ICOs are coming up will enable you to plan ahead, especially for ICOs that has a whitelist.
A whitelist ICO means that you have to register in advance to participate in the ICOs, which are usually hallmarks of popular ICOs that have a limited number of coins to offer. Here's a list of various resources for ICOs:
Website that Lists Upcoming and Ongoing ICOs

Community Sources/Forums that feature ICO discussions

Slack
Twitter
Perform Your Due Diligence
You should perform your own research to ascertain that the ICO is a good project. There are many key factors that must be considered for you to effectively assess an ICO.
We've summarized the key elements you need for identifying a good coin in our free Fundamental Analysis Checklist.
You can also look at reviews and analysis done by others to verify the potential of the ICO. Based on our evaluation, good ICO review resources include:
Crush Crypto: A website dedicated to analyzing ICOs through detailed fundamental analysis
Reddit: Certain channels feature ICO reviews done by community members, such as /r/Cryptocurrency, /r/icocrypto, /r/ethtrader
ICO Participation Process
Opening an Exchange Account
Assuming that you're confident after performing your research and want to proceed with participating in the ICO, then you should open a fiat-accepting cryptocurrency exchange account to convert your domestic fiat currency into popular cryptocurrency of Bitcoin (BTC) or Ether (ETH).
If you have not opened an exchange account, please look at our Crypto Guide 101: Choosing The Best Cryptocurrency Exchange.
Opening Your Own Wallets to Participate in ICO
It is absolutely essential that you have your own wallets. Your exchange account (e.g. Bittrex/Kraken) DOES NOT COUNT as your own wallets, as you do not control their private keys.
Participating in an ICO requires you to send BTC or ETH from your personal, private wallets. If you send it from an exchange, you WILL NOT get the ICO tokens since the transfer originates from the wallet of the exchange and technically you do not own any wallets in an exchange.
Please read the Guide to Cryptocurrency Wallets: Why Do You Need Wallets? to learn about the importance of having your own wallets and how you can set it up.
I would recommend using Ether as the base cryptocurrency as many ICO coins are compliant with the Ethereum standard called ERC 20, and the most convenient wallet is MyEtherWallet (MEW).
Read Guide to Cryptocurrency Wallets: Opening a MyEtherWallet (MEW) to find out the steps to opening your own MEW wallet. Alternatively, you can also open a free Bitcoin software wallet here.
Follow the ICO Instructions
More often than not, ICOs will provide a step-by-step guide to participating in their ICOs.
You should join their official communication channels such as Slack or Telegram to receive the latest updates and ask questions directly to the developing team.
Here's an example of an ICO guide:
Exchanges to Trade ICO Coins
If you believe in the tech, then hold the coins for the medium to long-term, or until your price target is hit (e.g. 2x, 3x, 10x of capital).
If you just want to flip it, then sell it once it reaches an exchange that usually lists an ICO. Alternatively, if you've missed out on the ICO, you can buy it at an exchange.
Here is the list of common exchanges that have a tendency to list ICO coins:
Tip: Always verify your transactions when you send your coins from one location to another. Here's a guide that can help: Guide to Verifying Cryptocurrency Transactions)
How to Invest in Crypto for HUGE PROFITS
Sign up below to get access to our FREE eBook "Complete Guide to Crypto Analysis"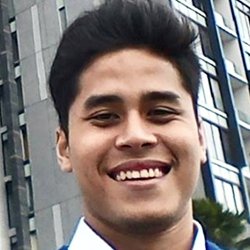 I'm Aziz, a seasoned cryptocurrency trader who's really passionate about 2 things; #1) the awesome-revolutionary blockchain technology underlying crypto and #2) helping make bitcoin great 'again'!