Current ICO Analysis: A comprehensive review and analysis of Current ICO, which is set to revolutionize the media industry.
This represents the writer's personal opinions and does not – in any way- constitute a recommendation of an investment or financial advice. Please assume caution when investing in cryptocurrencies and do so at your own risk, as it is extremely volatile and you can lose your money.
Overview
Current Media is a multimedia platform leveraging blockchain technology to naturally align the incentives of all stakeholders within the ecosystem, from users to content creators to advertisers.  Current integrates popular media networks such as YouTube, SoundCloud, Spotify into a single platform, thereby enhancing and streamlining users' media-consumption experience. Users can search from over a billion videos and 160 million songs at no cost. Current possess an extensive media library consisting of music, videos, films, podcasts and audiobooks.
Applications
The Current network architecture is shown here:
In this context, users are spontaneously "mining" new CRNC tokens whenever they stream videos or music through the Current app. Each token that is mined will be divided amongst all the stakeholders that include:
Consumer:

Those streaming the media and paying for subscriptions in the Current app
Curator: Thos managing the playlist or sourcing media content from external media platforms like Youtube or Spotify into the Current network
Creator: Thos who are responsible for the content being played
Referrer: Those responsible for onboarding consumers onto the platform
Growth Pool: The pool of tokens for ensuring liquidity and adequate supply in the total token supply pool
New users will be shown ads until they have 5 CRNC in their wallet. Ads will reappear if the user's balance drops below this threshold. Users don't need to trade in tokens to eliminate ads post-threshold. If a user chooses to keep ads activated, the algorithm would allow them to mine tokens at a much faster rate. (See also: Coins, Tokens & Altcoins: What's the Difference?)
Unique Differentiator
Natural Alignment of Stakeholders Incentive: Current's solution of solving the scattered media-consumption landscape through CRNC tokens is a brilliant way of aligning the incentives for all participants in the network, from users to content producers to curators.
No Barriers to Participation: Users do not need to have an understanding of Blockchain technology or prior experience in dealing with cryptocurrencies to participate in the Current ecosystem. No behavioural changes are needed, as the consumption of media is already embedded within our current tendencies. This could potentially spur mass adoption of Blockchain integrated technology. (Read also: 4 Reasons Why Now is the Best Time for You to Invest in Cryptocurrencies)
Integrated Media Platform: Users can now stream any media of their choice -such as Youtube, Soundcloud, Spotify and more – within a single platform through the Current app. This streamlines the user experience.
Token Utility
Current's token (CRNC) is an ERC-20, utility token used as the medium of exchange within the Current ecosystem. CRNC diminishes or eliminates premium subscription fees for users, creates an additional revenue source for content creators, and rewards content curators for sourcing relevant media content that users love.
The distribution structure of the tokens and its uses are shown below:
Here is an example of the breakdown of the token rewards when a user consumes media content:
We can, therefore, validate the token reward distribution to all parties within the network when a user streams media content from the Current app. Everyone will reap the benefits whenever a user consumes content.
Since CRNC is a utility token, its value will increase proportionally to its usage and demand. We foresee potentially huge network effect for Current network, as the "mining" process is intuitive and brings tremendous value to users
Team
Current Media's website and white paper have lumped the core team and contributors in one section under the heading "Core Team and Contributors". In order to objectively assess the strength of the core team, we segregated the list and found that there are 6 core members working full-time on the project.
The three founders of Current – Dan, Nick and Kiran – are serial entrepreneurs who have been successful in scaling previous companies, generating tens of millions in revenue. The founders look to be more of "Blockchain evangelists/investors" rather than technical blockchain developers. In fact, none of their core team members are blockchain developers, except for perhaps Evgeny and Alexey, who are part of the "Core Team and Contributors" section in the whitepaper. Even that, both of them are working full-time on Zerion, a platform for ICO management. From the roadmap, it is deduced that the team will be assembled after the ICO. This could carry some operational and management risks. (Read more: Beginner's Guide to ICO Investing: How to Participate in ICOs)
Advisors & Investors

Traction
Current project boasts an extensive list of advisors and prominent investors that include billionaire Marc Cuban, OptionsXpress founder, Jim Gray and renowned venture capitalist, Daniel Hoffer. A line of founders and CEOs also make up the advisor list, which is a strong indication of credible backing for the project.
Current has a functional, free app in the IOS play store, which debuted in the first quarter of 2017. The Android version is reportedly in the works and will be released in the third quarter of 2018. Here's a look at the app:
User Interface
Customer Reviews
Out of 237 ratings, Current's app scored at an impressive 4.5/5. This is a positive indicator that the app is well-received by users. Current has over 200k users, with the average user spending over 18 minutes per session and a 30-day retention of over 35% in the last quarter of 2017. We can deduce that the app has massive potential, as it has generated great traction even without any incentive-alignment mechanism via CRNC tokens. (See also: Guide to Valuing Cryptocurrency: How to Value a Cryptocurrency)
Roadmap
Token Economics
Looking at their social media presence, Current looks to be a popular ICO that many have set their sights on. Their Telegram account has close to 50,000 members, and Current has been featured in major publications that include CNBC, Business Insider, Inc. and Coindesk. With a hardcap in the lower range of USD $36 million, their ICO would highly likely be oversubscribed.
Strengths
Natural Alignment of Stakeholders' Incentives: The protocol naturally aligns the interests of each stakeholder in the media consumption cycle. Consumers get more diversity of choices media payment, Creators and Curators acquire a new form of compensation, and Advertisers get more transparent accounting and audience information
Minimal Barriers to Adoption: Stakeholder do not have to be familiar with cryptocurrencies or blockchain to be able to participate in the network; the content flow is intuitive and rewards every stakeholder. Network effects could exponentially grow with no technical barriers needed for stakeholders
Integrated Media Platform: Current app combines media from multiple media channels like Youtube and Spotify and integrates them into a single, convenient app.
Credible Advisors: Backed by prominent investor Marc Cuban, which is a credible indicator of strong value proposition from a traditional venture capitalist perspective
Strong Traction: Well-received by more than 200k users, with a rating of 4.5/5 in the app store and a high user retention rate
Weaknesses
Lack of Blockchain Expertise: The core team members don't seem to have the technical blockchain expertise, and looks to expand their team after the ICO. This could carry some operational risks.
Summary
The Current platform is a novel way of rewarding every participant in the media chain, from the millions that stream media content every day to those that create these interesting contents. The integration of various media channels into a single platform would exponentially enhance the user experience, and we contend that there is a massive upside for this project.
Verdict: Good Project
---
Beneficial Resources
If you're starting your journey into the complex world of cryptocurrencies, here's a list of useful resources and guides that will get you on your way:
Trading & Exchange
Wallets
Read also: A Guide To Fundamental Analysis For Cryptocurrencies and Cryptocurrency Trading: Understanding Cryptocurrency Trading Pairs & How it Works
---
This represents the writer's personal opinions and does not – in any way- constitute a recommendation of an investment or financial advice. Please assume caution when investing in cryptocurrencies and do so at your own risk, as it is extremely volatile and you can lose your money.
---
Enroll in our Free Cryptocurrency Webinar now to learn everything you need to know about crypto investing.
Get our exclusive e-book which will guide you on the step-by-step process to get started with making money via Cryptocurrency investments!
You can also join our Facebook group at Master The Crypto: Advanced Cryptocurrency Knowledge to ask any questions regarding cryptos!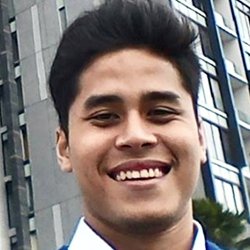 I'm Aziz, a seasoned cryptocurrency trader who's really passionate about 2 things; #1) the awesome-revolutionary blockchain technology underlying crypto and #2) helping make bitcoin great 'again'!