Power Ledger Analysis: A comprehensive review and outlook of Power Ledger's ongoing ICO, which is set to revolutionize and disrupt the energy market.
This represents the writer's personal opinions and does not – in any way- constitute a recommendation of an investment or financial advice. Please assume caution when investing in cryptocurrencies and do so at your own risk, as it is extremely volatile and you can lose your money.
Overview
Power Ledger is a distributed, interoperable energy trading platform that supports an extensive suite of energy-focused applications. It features a live and deployed platform that possesses the ability for others to develop applications for use on it. Power Ledger aims to solve 2 major problems using Blockchain technology:
1. Declining utilization of electricity networks which could be maintained through a marketplace for distributed energy assets and associated transactions underpinned by the blockchain (e.g. peer to peer trading across networks)
2. Low penetration of renewables in apartment buildings, where a shared ownership and allocation model for microgrids could be provided by the blockchain (e.g. peer to peer trading in buildings)
In alignment with their vision, there are several applications that have been developed on the Power Ledger Platform that includes:
• P2P trading of Electricity within the Ecosystem
• Smart Demand & Supply Management for Retailers
• Microgrid/Embedded Network Operator
• Wholesale Market Settlement
• Autonomous Asset Management
• Electric Vehicle Management
• Power Port
• Carbon Trading
• Transmission Exchange
Token System
There's a dual token system in place for Power Ledger, similar to that of Factom:
1. POWR Tokens: Serves as the fuel of the Ecosystem. In order to participate in the platform, you need POWR to generate Sparkz
2. Sparkz Token: Represents the value of a unit of energy and will be pegged to the domestic currency (i.e. Aussie Dollars). Sparkz is the currency that will be used for transactions within the Ecosystem
What's interesting about Power Ledger's dual token system is their applications within 2 concurrent models:
This dual model approach is a great idea in concurrently focusing towards 2 main markets; the retail market and the direct P2P. This model affords high degrees of platform (and application) adaptability not only towards existing market structures but also a deregulated market setting. I feel that this exudes practicality in implementing their vision but also pragmatism in preparing for the future; similar to hitting two birds with one stone.
Team
The Board of Directors consists of experienced individuals in the field of renewable energy and Blockchain technologies, headed by Dr Jemma Green. She has considerable experience in investment banking and a research fellow at Curtin University Sustainability Policy (CUSP) Institute. The Board also consists of John Bulich and Dr Gov Van Ek, who founded Ledger Assets, a Blockchain venture that has successfully created and commercialized technical and commercial blockchain systems and applications such as Uproov.
The Power Ledger team has a vibrant mix of energy specialists, legal expertise and consist mostly of developers and software engineers. It looks like a good line-up for what they're building.
Prominent Investors/Backers
There are several high-profile investors that backs the project, which is a good indicator of its viability and prospects. They include:
Blockchain Capital: The pioneer VC fund focused on the Blockchain space
Bill Tai: Venture capitalist that was the Founding Chairman and CEO of iAsiaWorks, and is a board member of Bitfury. He is also an advisor to the project
Mike Novogratz: Billionaire investor and ex-hedge fund manager
Track Record
Unlike most ICOs, Power Ledger already has "proofs of concept" in the form of successful pilot projects in Australia and New Zealand. With the support of some established energy retailers, they've deployed their first commercial project in 2017, becoming the first Australian company to "facilitate electricity trading across the meter and manage settlements without going through an electricity retailer.". Here is a list of their traction:
Roadmap Ahead
Q4 2017
Application Development: Beta Testing of Microgrid / Embedded Network Operator/Strata and the Electric Vehicle Trading Applications
Green Loyalty Rewards Program: The green energy incentive formula weighted towards renewable energy producers will begin and accelerate renewable energy generation
Q1 2018
Distribution of Growth Pool: Early Application Hosts will be gifted POWR tokens to incentivize their use of and contribution to the Platform
Technology Layers Transition: Completion of transition to a modified fee-less Consortium Ethereum network
Q3 2018
First Asset Germination Event: POWR token holders will receive priority to become co-owners and beneficiaries of renewable assets
Marketing & Partnerships: Potential Application Hosts will be targeted and/or Power Ledger may directly deploy the Application
Q4 2018
Beta Test of New Applications: Begin beta test of Autonomous Asset Management and Neo-Retailer and Carbon Trading Applications
Q2 2019
Frequent Asset Germination Events
Public Blockchain Transition: Operating fully on a public PoS blockchain
Q3 2019
PowerPort and Future Applications: Begin beta testing of the PowerPort Application, as well as Wholesale Market Settlement, Distributed Market Management, and other future Applications
ICO Dynamics
1,000,000,000 POWR tokens have been created and 350 million tokens will be allocated to the ICO. As a part of their pre-sale, 190 million coins were sold for AUD17 million. The POWR Tokens will be priced at USD 8.8 cents per POWR Token. The maximum purchase amount per purchaser is $25,000.00 USD, to allow for many more people to participate in the pre-sale price. Payments will be accepted in Ether, Bitcoin and Litecoin. (See more: Coins, Tokens & Altcoins: What's the Difference?)
The process for purchasing the POWR Tokens will be through the Token Generation Event Portal here. The POWR Tokens will be will be sold on a first-come-first-serve basis on the Event Portal. As of Friday 8th September, Power Ledger commenced a public sale of the remaining tokens uncapped (e.g. the price will be determined by the amount of funds pledged divided by the number of remaining tokens). This sale will go for four weeks. A $25,000 cap has been installed to discourage large entities from controlling the market.
Strengths
Team Dynamics: A Diverse team with wide expertise in various fields, with particular experience in the energy sector. Most importantly, they have a strong technical team that possess considerable experience in Blockchain technologies and applications
Track Record: They have good proofs-of-concept, with successful pilots
Blockchain Agnostic: Although they're building their platform on top of Ethereum's Blockchain, their governance framework affords adaptability with other Blockchains that they may leverage on in the future
Dynamic Agility: The platform is made to be interoperable between a diverse range of markets, allowing scalability of application within any existing or future regulatory environment
Extensive Partner List: Onboarding of numerous stakeholders serve to expand the synergies of the market, creating a network effect which will be beneficial to the ecosystem
Zero-Carbon Footprint: The proposed efficiency and cost-savings from Power Ledger's model may precipitate greater adoption of solar power as a renewable energy source
Extensive Documentation: One of a handful of ICOs that provides an extensive list of documentation
Strong Demand: Raised $17 million in just 72 hours at their Pre-ICO
Verdict: Good Project
Their ICO documentation can be found here.
Read also: A Guide To Fundamental Analysis For Cryptocurrencies
---
This represents the writer's personal opinions and does not – in any way- constitute a recommendation of an investment or financial advice. Please assume caution when investing in cryptocurrencies and do so at your own risk, as it is extremely volatile and you can lose your money.
Enroll in our Free Cryptocurrency Webinar now to learn everything you need to know about crypto investing.
Get our exclusive e-book which will guide you on the step-by-step process to get started with making money via Cryptocurrency investments!
You can also join our Facebook group at Master The Crypto: Advanced Cryptocurrency Knowledge to ask any questions regarding cryptos!
---
(This is a sponsored post)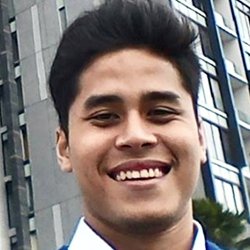 I'm Aziz, a seasoned cryptocurrency trader who's really passionate about 2 things; #1) the awesome-revolutionary blockchain technology underlying crypto and #2) helping make bitcoin great 'again'!