Bee Token Analysis: A comprehensive review and outlook of Bee Token ongoing ICO, which is set to revolutionize and disrupt the home sharing economy.
This represents the writer's personal opinions and does not – in any way- constitute a recommendation of an investment or financial advice. Please assume caution when investing in cryptocurrencies and do so at your own risk, as it is extremely volatile and you can lose your money.
Overview
Beenest is the first decentralized home-sharing platform that connects home providers and guests looking to rent temporary accommodation. Beenest looks to further enhance the tremendous success of the peer-to-peer sharing economy (Uber/AirBnB) by offering 0% commission fees and a secure home-sharing platform through eliminating the traditional middleman and leveraging on decentralized blockchain applications.
In summary, it's basically a decentralized competitor to AirBnB.

Applications
Here's a general overview of the Beenest network:
The Bee network is made up of 3 core protocols:
Payment Protocol: Both guests and hosts will send tokens into a smart contract where it will be held until the fulfilment of service
Arbitration Protocol: Dispute-settlement mechanism through staking and trustless voting
Reputation Protocol: Reputation scoring mechanism attached to participants' addresses. This protocol could also be leveraged by other decentralized applications
The Beenest protocol is open-source and allows for the creation of other decentralized application (dApps). Here is the architecture diagram for the Beenest platform:
Unique Differentiator
There are several elements that help BeeToken stand out, namely:
Tokenization as an Alignment Incentive
Beenest's decentralized platform allows for the equitable alignment of incentives, as participants and token holders would benefit with increased demand and traction of the platform. Everyone in the network is incentivized to be part of the network, and value is shared through tokenization, manifested in Bee tokens. (Read also: Coins, Tokens & Altcoins: What's the Difference?)
Lower Transaction Fees
The advantage of a decentralized home-sharing platform is that it allows participants to circumvent the numerous types of fees present in a centralized home-sharing system, which includes:
Platform fees
Payment processing fees (e.g. Visa/Mastercard)
Foreign transaction fees
Currency conversion fees
Since Beenest is a decentralized platform, it eliminates the fees above as the use of smart contracts removes the need for middlemen. In fact, using BEE tokens allow you to enjoy 0% fees as a guest or holder.
Security & Trust
Every participant in the Beenest system must go through a KYC-verification procedure for verification. Beenest's reputation protocol is also integrated with the identities within the Beenest platform.
Token Utility
The BeeToken (BEE) is a utility token, used as the medium of exchange within the Bee network. Although you do not have to transact using BEE tokens, you would be incentivized to do so as you'll be paying zero fees as compared to other modes of payment. Here's a breakdown of commission charges depending on the currency you'll use.
Since BEE is a utility token, its value will increase proportionally to its usage and demand. Given Beenest's potential of being a formidable competitor to AirBnB, I would not be surprised that there will be great traction from users.
In addition, holders can also stake their BEE tokens to participate in the arbitration process and earn a fixed rate for each case. The greater the number of tokens staked, the higher probability of being chosen as an arbiter. This additional utility could contribute to a higher level of demand for Bee tokens
Beenest Vs AirBnB
An external utility of using Bee platform rather than AirBnB is that AirBnb charges guests 6% – 12% and hosts are charged a fee of 3%. Transacting on Bee platform is a much cheaper option, even if you were to transact in fiat currency. This would be a great incentive for many to transact on Bee platform.
Team
Bee has a solid team of experienced individuals that possess expertise in the sharing economy and the technology sector. Both the Co-founders – Jonathan Chou and Tony Tran – were formerly from Uber while two other founders – Ali Ayyash and Min Kim – were previously from Google and Civic respectively. A hallmark of Bee's quality team is that almost all of them possess technical specialization as engineers and developers, compared to many other projects which are mostly filled with individuals focused on the business side of things. This is a good indicator that the project has executional capabilities to deliver.
Beenest also has an impressive list of advisors that includes prominent venture capitalists, founders of successful blockchain projects and also Silicon Valley techpreneurs.
Traction
Beenest already has an alpha ready. Here are screenshots of its alpha version:
The Beenest alpha is clean-looking and has a simple User Interface (UI). It has an aesthetically-pleasing layout that a user would be happy with. Overall, this is a great first look at its product.
Roadmap
Token Economics
After a successful pre-sale that lasted barely 5 minutes, the hardcap for the actual token sale is only USD $10 million, which is a very small amount given their quality team and the market potential of Beenest. Demand for BEE is expected to greatly outstrip demand, as it looks to be one of the most-awaited ICO at the start of this year. Their Telegram has already amassed over 50,000 people.
Strategic Partnerships
Beenest has secured numerous strategic partnerships within the crypto-blockchain space. This is a positive way forward to enhance their branding and leverage on the expertise of their partners to further enhance their platform. Their partners include:
0Chain: A high speed, zero-cost cloud solution
Kudos: Operating protocol for marketplaces leveraging on blockchain technology
Guardian Circle: First-responders' mobile app for emergency situations
Request Network: Decentralized payment network solutions
Globalid: Decentralized identity verification solutions
Origin: Sharing economy marketplace and protocols
Connext: Payment processing API for Ethereum apps
Rentivo: Vacation rental marketing and management software solutions
Strengths
Experienced Team: Beenest team is exceptionally strong on the technical side, with engineers from Uber, Facebook and Google. This would translate to higher executional and operational capabilities
Competitive Edge: Purely in economic terms, Beenest would disrupt the sharing economy model as it eliminates numerous cost structures present in centralized platforms (e.g. AirBnB0
Extensive Strategic Partnerships: Beenest have partnered with 8 projects within the crypto-blockchain space, which is a great step in leveraging their platform's functionality and also a good branding play
Detailed White Paper: The Bee white paper extensively describes the Beenest network and its mechanics, and also touches on the user acquisition (marketing) strategies that will be undertaken in phases

Diverse Use Case:

The Beenest protocol allows various dApps to be built on top of it, with the lowest-hanging fruit being Beenest's reputational scoring protocol. This would enhance the branding and also functionalities of Bee's network
Multi-Currency Acceptance: Transactions on the platform can be paid using fiat currency and other cryptocurrencies – BTC, ETH and ERC20 tokens – on top of BEE. Acceptance of a diversity of currencies is a great move of reducing the barriers of participation. Additionally, since the success of Bee platform is dependent on network effects, a greater participant base equates to higher levels of transactions and adoption
Weaknesses
Huge Pre-sale Bonus: Those who invested in the private pre-sale round had a 100% bonus. This is a huge number bonus and although it will be locked for a month, concerns still stand about the potential of "dumping". Bee nest has already clarified that the private pre-sale round was given to the team's network of families and close friends; this could mitigate dumping risks given that it is a trusted circle
Regulatory Concerns: The sharing economy has been facing tough regulatory hurdles within traditional jurisdictions, and this could pose a real challenge to the Beenest's model.
Summary
Beenest is an exciting new project that has a strong potential in disrupting the conventional sharing economy model, leveraging on the advances in blockchain technology and smart contracts. Its actual use case of eliminating third-party costs within the home-sharing space coupled with the team's strong executional capabilities assures us that Beenest could be a leading player in this space, perhaps a viable competitor the giants like AirBnB.
Verdict: Excellent Project
Read also: A Guide To Fundamental Analysis For Cryptocurrencies and Beginner's Guide to ICO Investing: How to Participate in ICOs
---
This represents the writer's personal opinions and does not – in any way- constitute a recommendation of an investment or financial advice. Please assume caution when investing in cryptocurrencies and do so at your own risk, as it is extremely volatile and you can lose your money.
Enroll in our Free Cryptocurrency Webinar now to learn everything you need to know about crypto investing.
Get our exclusive e-book which will guide you on the step-by-step process to get started with making money via Cryptocurrency investments!
You can also join our Facebook group at Master The Crypto: Advanced Cryptocurrency Knowledge to ask any questions regarding cryptos!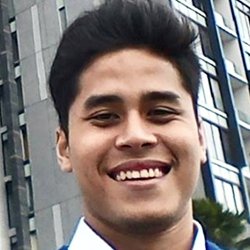 I'm Aziz, a seasoned cryptocurrency trader who's really passionate about 2 things; #1) the awesome-revolutionary blockchain technology underlying crypto and #2) helping make bitcoin great 'again'!