This analysis on Aragon (ANT) was first published in our FB Group called, "Master The Crypto: Advanced Cryptocurrency Knowledge" on the 23rd of August 2017. At the time of publication, it was trading near USD $2.50, and is currently trading at USD $3. 
This represents the writer's personal opinions and does not – in any way- constitute a recommendation of an investment or financial advice. Please assume caution when investing in cryptocurrencies and do so at your own risk, as it is extremely volatile and you can lose your money.

What is Aragon?
Aragon is a decentralized management platform built on Ethereum that allows anyone to create and manage organisations. More specifically, you can build Decentralised Autonomous Organisations (DAOs) complete with basic features of an organization like a cap table management, token transfers, voting, role assignments, payroll, fundraising, and accounting. Basically, Aragon wants to dis-intermediate (remove intermediaries within the traditional organizational setting). And the best part is that their platform aims to be extremely easy to use for non-coders. (See also: A Guide To Fundamental Analysis For Cryptocurrencies)
Unique Differentiator
Decentralized arbitration

The platform will feature a decentralized court mechanism to settle disputes, which aims to solve human-related problems which arise during DAO governance.(i.e. disputes between 2 parties). ANT token holders get to vote on basic rules the arbitration system will adhere to, thereby leveraging on its network effects.

Upgradeability

A central concept to upgradeability in blockchain is modularity. Aragon recognizes that different organization may have different needs, and in order to cater to custom-requirements, they've built Aragon as a modular system that allows additional functionalities to be developed on top of Aragon platform.

Simplicity

More importantly, Aragon's platform will not require technical coding skills for anyone to create smart contracts for their DAOS, thereby simplifying the entire process. This simplification is what's powerful; it has the potential to precipitate mass adoption of the tech.
Utility of ANT Tokens
Unlike many projects that leverages blockchain as a secondary component, Aragon uses blockchain to actualize a potentially game-changing idea; decentralizing how organisations, at a micro level (say trade between me and you), function by breaking down the intermediary elements. Not only does it bring a greater level of efficiency, transparency and reduction of costs, but at a deeper level, it's an ideological goal. (Read also: Beginner's Guide to ICO Investing: How to Participate in ICOs)
The ANT token will be used to govern each aspect of its functioning of the Aragon Network by allowing token holders to have voting rights & access rights.
It's circulating supply is at 33,605,167 ANT while its total supply will stand at 39,609,523. Aragon employs a Continuous Token Model, whereby ANT tokens will continue to be minted by the AN following ICO and network deployment sometimes in 2018. The total supply will be constant only until the AN (Aragon Network) is deployed. From then on, ANG (AN governance) will decide the monetary policy and inflation rate going forward. (See more: Coins, Tokens & Altcoins: What's the Difference?)
Team
The Aragon team is headed by Luis Cuende and Jorge Izquierdo. Luis was listed in Forbes 30 Under 30 and MIT Tech review, which represents a great accolade. He founded Stampery, a time-stamping project in the Blockchain ecosystem. His has experience working with the likes of the Estonian government, Microsoft and Telefonica. Jorge on the other hand is also a tech prodigy. Having created various popular applications, with accolades ranging from receiving a Thiel fellowship and a WWDC scholarship by Apple at a tender age of 15 as one of the most promising young app developers. (Read also: Guide on Identifying Scam Coins)
Aragon has a high degree of professionalism, with timely developer updates, adherence to their timeline and communicating relevant information through their official slack channel.
Advisors
The advisors are well-known blockchain world entrepreneurs, which include Jake Brukhman, co-founder of CoinFund, Kenny Rowe, COO of Dai Foundation, Brayton Williams, founding partner at Boost VC. It's quite an impressive list.
Traction
Aragon's Token Sale raised $25 Million in 15 Minutes, which is a testament to the potential of their vision. Since February, the number of Aragon organizations deployed to their testnet has grown from 130 to more than 770! In addition, the Aragon Slack channel now comprises over 500 community members and the platform is available for Linux, MacOS, Windows and web browsers.
Competitors
Otonomos: The Otonomos project incorporates legal entities online in a given number of jurisdictions. Aragon is "legal-entity agnostic" as the team puts it; It's not linked to any specific jurisdictions and is to be used by organizations regardless of their legal status.
Boardroom: Aragon is a product-focused company that offers corporate governance solutions, while Boardroom is researching governance solutions with a broader focus
Road-Map
1) Initial Release: Released the private Alpha (MAC OS) on Feb before their ICO on May, with great reviews on user experience. Covers basic functionalities for organisations
2) Public Alpha: Released to the public on the following month in March, with a focus on user interface styling
3) Governance Release: Released in April and focuses on the interoperability with other ERC-20 tokens within the ANT ecosystem (See also: Guide to Cryptocurrency Wallets: Opening a MyEtherWallet (MEW)
4) Money Release: Expected to be released on Nov-Dec. A major developmental upgrade since the first Mainnet Aragon organizations to be deployed will use this version of the contracts at the end of the year
5) Modular Release: Expected release by Dec as well, with a focus on enhancing its modularity and second layer protocol for APIs
6) Upgradeable Release: Expected release on Feb 2018, with a focus on upgradeability within Ethereum blockchain (See also: What's the Difference Between Ethereum and Ethereum Classic?)
7) Network Release: Expected release on May 2018 with a focus on Basic network-wide governance, ANT token minting and Integrate upgradeability
8) The Court Release: Deployment to the main net on Q4 2018 with a focus on the establishment of the Aragon jurisdiction
9) Unknown Release: UNKNOWN
Possible Issue
Technical implementation for some future components still needs to be found (e.g. for a decentralized arbitrage system), and the full source code is not published yet. (See also: Dangers in Cryptocurrency Investing)
Technical Analysis
Aragon's price hasn't been performing very well, currently testing the support at 0.0006. It has been consolidating at that resistance line for weeks, and is poised to break out towards the upside after the resistance trendline is broken. MACD looks like ins venturing into the positive side, while the RSI looks to be neutral. An increase in volume could potentially shoot Aragon's price upwards, and after months of consolidation, the next push can be big.
Summary
A young team with a great vision of not only what they're building, but also the direction of the ecosystem. Their pragmatic vision and foresight is substantiated by Aragon's core components of integrating an arbitration jurisdiction, as well as building a modular platform. If they live up to their development plans, there is great potential for them to shape the DAO ecosystem in the future.
Verdict: Great Project
You might also be interested in Cryptocurrency Review: Analysis on Factom
---
This represents the writer's personal opinions and does not – in any way- constitute a recommendation of an investment or financial advice. Please assume caution when investing in cryptocurrencies and do so at your own risk, as it is extremely volatile and you can lose your money.
Enroll in our Free Cryptocurrency Webinar now to learn everything you need to know about crypto investing.
Get our exclusive e-book which will guide you on the step-by-step process to get started with making money via Cryptocurrency investments!
You can also join our Facebook group at Master The Crypto: Advanced Cryptocurrency Knowledge to ask any questions regarding cryptos!
References
Aragon's White Paper
Aragon's Development Roadmap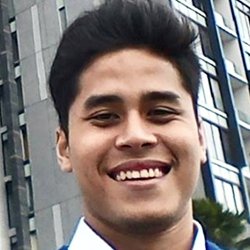 I'm Aziz, a seasoned cryptocurrency trader who's really passionate about 2 things; #1) the awesome-revolutionary blockchain technology underlying crypto and #2) helping make bitcoin great 'again'!